Vattenfall has officially inaugurated the 93.2MW European Offshore Wind Deployment Centre (EOWDC) in Aberdeen Bay, Scotland.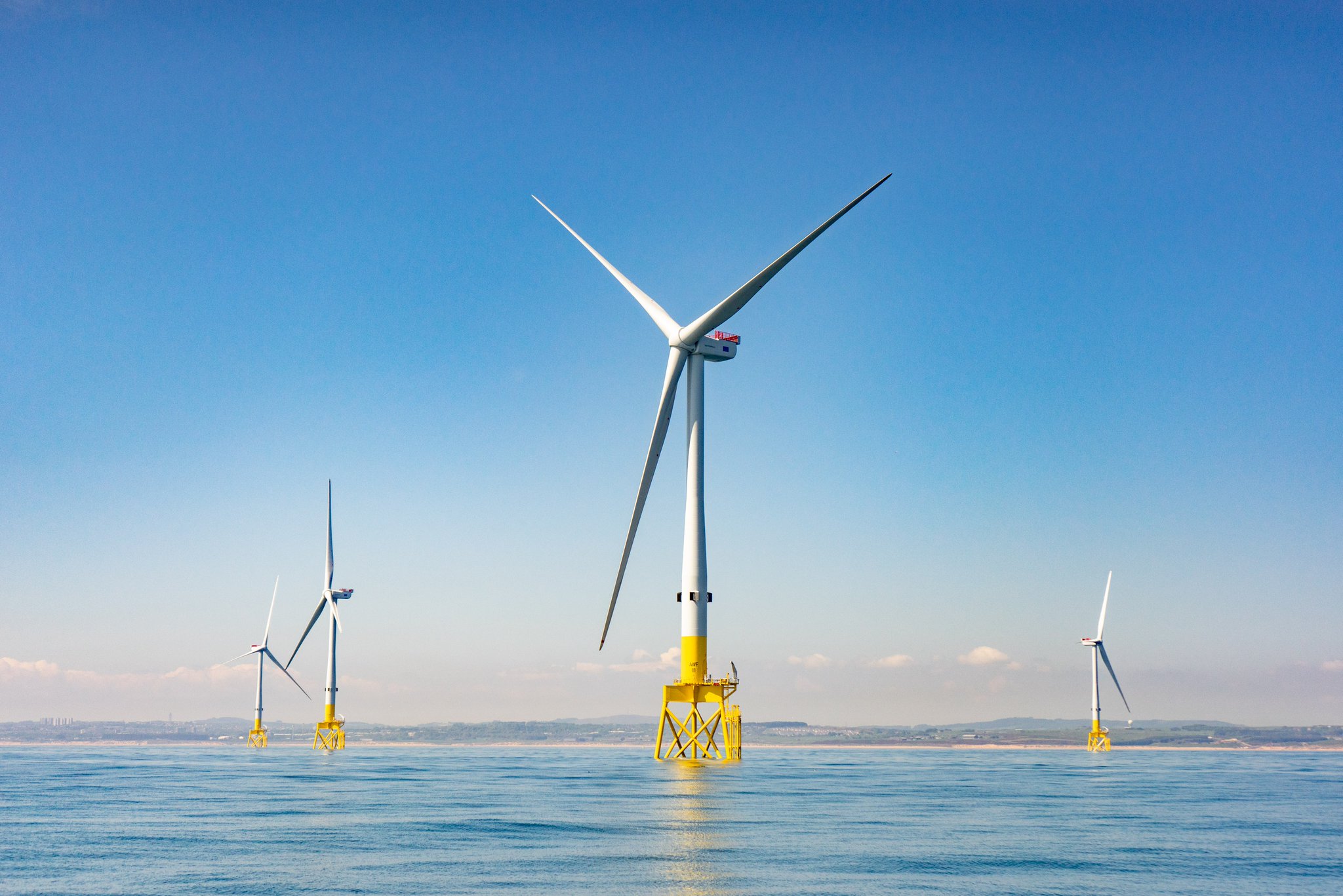 EOWDC, also known as Aberdeen Offshore Wind Farm, comprises nine MHI Vestas 8.4MW turbines and two MHI Vestas turbines with a record-breaking capacity of 8.8MW.
MHI Vestas has specially designed the V164-8.4 MW and V164-8.8 MW turbines which all have a tip height of 191 metres. Each blade is 80m long – slightly taller than Aberdeen's Marischal College – and the 164m rotor has a circumference larger than that of the London Eye's.
Apart from the world's most powerful wind turbines, the wind farm is and will be a testbed for new offshore wind technologies such as 66kV subsea cables and suction bucket jacket foundations, and is also a part of a scientific research effort to better understand the environmental impacts of offshore wind.
The wind farm produced first power in early July and is set to be delivering electricity to the grid for the next 20 years. The EOWDC operations and maintenance (O&M) team is based in the Aberdeen Harbour.
Photo: Image source: Vattenfall