Viking Neptun to Service Merkur During Winter
Eidesvik Offshore has secured a contract for its vessel Viking Neptun to support work on the Merkur offshore wind farm in the German North Sea.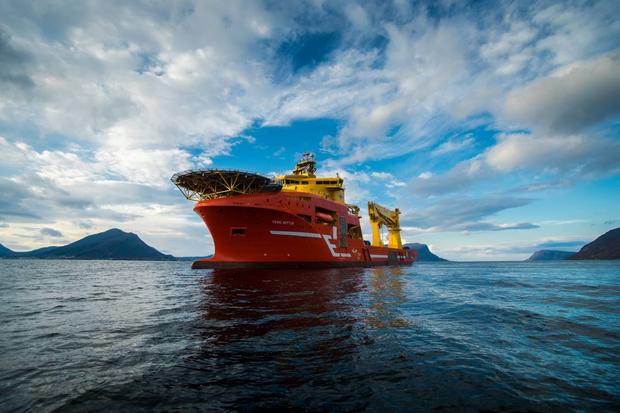 The contract will begin in mid-September and will see the vessel working on the 396MW project for five months, with 2,5 months optional periods, Eidesvik said.
"We are very confident that the Viking Neptun will be a huge benefit for the progress of the commissioning works of Merkur with an unrivaled capacity and workability that can make the very best out of the upcoming winter months towards final operation of the wind farm in Q1 2019," said Merkur Managing Director, Arjen Schampers.
According to the Norwegian company, the commercial terms of the contract are confidential between the parties.
The Merkur offshore wind farm will comprise 66 GE Haliade 6MW turbines installed some 45km north of the island of Borkum in the German Exclusive Economic Zone (EEZ).
The project, developed by Merkur Offshore GmbH, a joint venture between Partners Group, InfraRed Capital Partners, DEME Concessions and Coriolis, produced first power in June following a successful test on one of the turbines.