MHI Vestas Inks 100-Turbine Deal for Moray East OWF
After being selected as the preferred turbine supplier for the Moray East offshore wind project in October 2017, MHI Vestas today (21 August) signed a conditional agreement with Moray Offshore Windfarm (East) Limited for the supply and installation of one hundred of its V164-9.5 MW offshore wind turbines.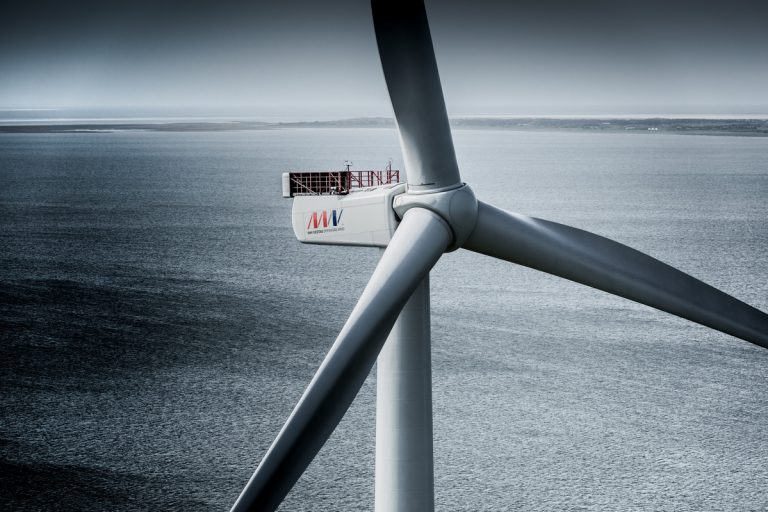 The 950 MW offshore wind project, located 22km off the coast of Scotland, won a Contract for Difference (CfD) from the UK Government in 2017, under which it will supply electricity at GBP 57.50/MWhr.
MHI Vestas CEO, Philippe Kavafyan, said: "With this conditional agreement, we are exceptionally pleased to see Moray East move one step closer to Final Investment Decision."
"The supply of 100 units of our V164-9.5 MW turbines, the most powerful commercially available turbine in the world, is confirming MHI Vestas Offshore Wind's strong UK pipeline," Kavafyan said. "This translates into clean energy jobs locally and across the UK through our production of blades on the Isle of Wight and the local offshore wind supply chain."
Moray Offshore Windfarm (East) Ltd – a joint venture company owned by EDP Renewables (56.7%), ENGIE (23.3%) and Diamond Generating Europe Limited (DGE) (20%) – recently announced Fraserburgh as the preferred Operations and Maintenance (O&M) port for the project.
The O&M port will provide the principal onshore base from which the wind farm will be operated, and from which routine maintenance activities will be undertaken.
DEME Group's subsidiary GeoSea will be responsible for the Engineering, Procurement, Construction and Installation (EPCI) of wind turbine foundations and three offshore substation foundations, and will also transport and install the three OSS topsides.
Offshore WIND Staff