Navantia Building Windfloat Atlantic Floating Foundation
Navantia has begun manufacturing a floating foundation for the Portuguese WindFloat Atlantic project at the Fene shipyard in Spain, after the Navantia-Windar joint venture won a contract for the works a few months ago, the foundation manufacturer informed.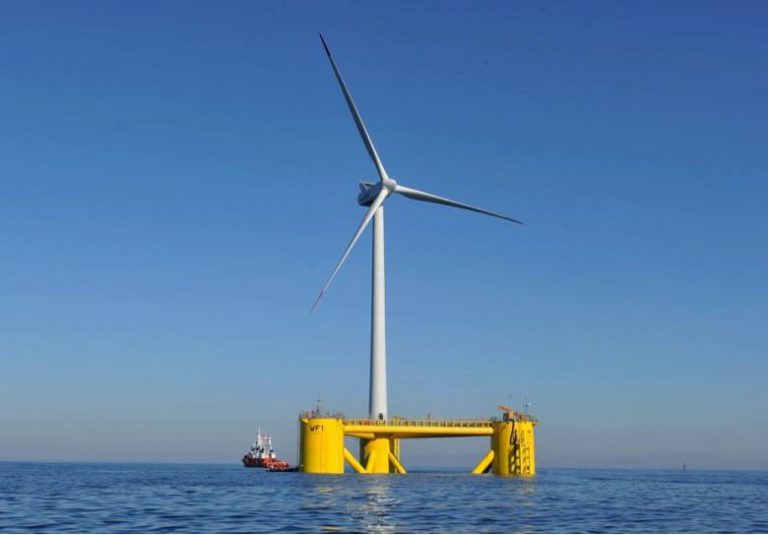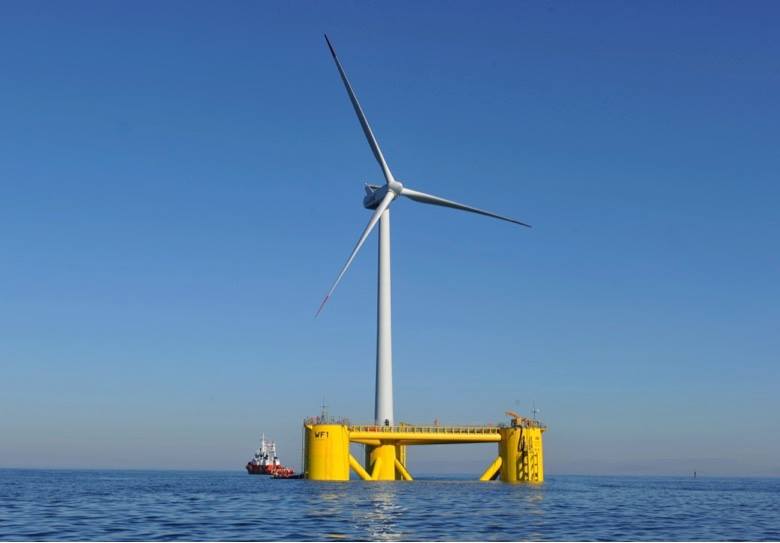 By the end of June 2019, the semi-submersible foundation will be transported to the Outer Port of Ferrol, where a MHI Vestas 8.4MW offshore wind turbine will be installed on top of it. The complete structure will then be towed to Portugal for installation about 20 kilometres off the Viana do Castelo coast, in water depth of 100 metres.
The article continues below the image.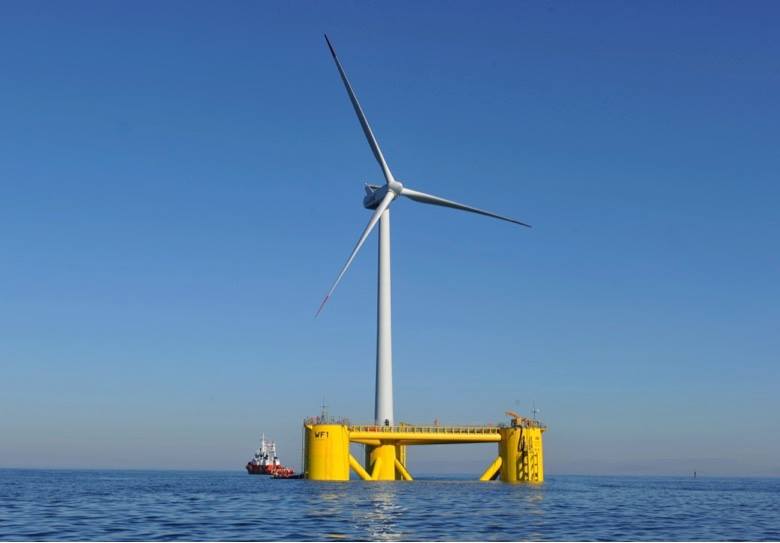 The WindFloat semi-submersible foundation has been developed by Principle Power and the project off Portugal will feature three of these, supporting as many MHI Vestas V164-8.0 MW turbines. The foundations and the wind turbines will be entirely built and assembled on land, prior to being towed out to their final location.
WindFloat Atlantic, expected to be operational in 2019, is being developed by WindPlus, a consortium of EDP Renewables, Mitsubishi Corporation (DGE), Chiyoda Corporation, Trust Energy (Engie and Marubeni), and Repsol.
In July 2018, REN – Rede Electrica Nacional, S.A., the operator of transmission grids in Portugal, awarded China's Hengtong with a contract for the design, manufacturing and installation of the submarine export power cable system for the Portuguese floating wind project.
Principle Power's WndFloat concept first came to life in 2011, with WindFloat 1 installed off the Portuguese coast for demonstration purposes. Having completed all of its project objectives, Principle Power decommissioned the WindFloat 1 at the end of September 2016.
Earlier that same moth, the floating foundation developer abandoned a project planned for Oregon, U.S. – WindFloat Pacific – which would have consisted of five 6MW wind turbines.
Offshore WIND Staff
---
NOTE: The original article was edited on 6 August.