Hengtong Lands WindFloat Atlantic Export Cable Deal
China's Hengtong has been awarded a contract by REN – Rede Electrica Nacional, S.A., the operator of transmission grids in Portugal, to design, manufacture and install the submarine export power cable system for the WindFloat Atlantic floating wind project.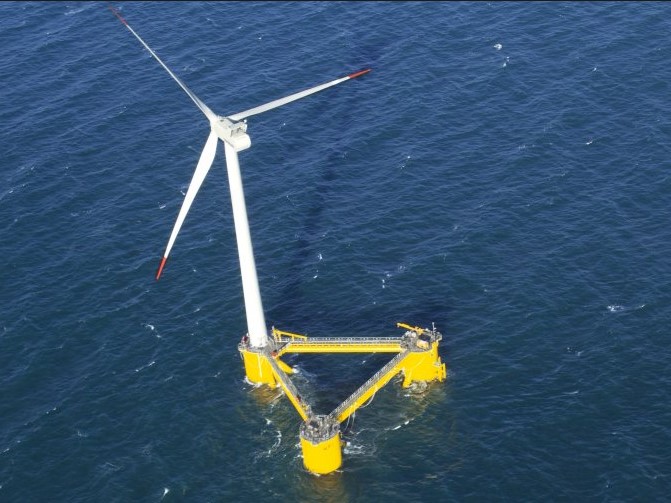 Hengtong will construct and install an 18km, 150kV submarine cable connection offshore Viana do Castelo which will link the 25MW floating wind farm to the onshore grid.
The project includes several cutting-edge designs and is the first known pre-commercial floating offshore wind power project adopting "WindFloat" technology, Hengtong said. WindFloat is a semi-submersible foundation developed by Principle Power.
"The cable contract for connecting the WindFloat Atlantic floating offshore wind farm to the onshore grid is an important technological milestone for Hengtong as it marks our first project for a floating offshore wind farm," Li Ziwei, Executive President of Hengtong Energy Industry Group, said.
"The European Market is of strategic significance to Hengtong Group's globalization. We understand it is the high-end market which requires high standard, thus, Hengtong will team up with some of the best local European companies to execute the project. It is the first time that our client REN will be extending the grid network into the sea, this contract is based on the confidence and trust between our two companies."
The project is being developed by WindPlus, a consortium of EDP Renewables, Mitsubishi Corporation (DGE), Chiyoda Corporation, Trust Energy (Engie and Marubeni), and Repsol.
The wind farm will feature three MHI Vestas V164-8.0 MW turbines expected to be operational in 2019. The WindFloat foundations and the wind turbines will be entirely built and assembled on land and later towed out to their final location.
Windplus received a production permit from the Government of Portugal's Directorate-General for Energy and Geology. The project has a payback scheme approved by the Portuguese government, as well as financing from the European Union through the NER300 program and the Portuguese Environment Agency (APA).