Borssele Alpha Jacket Locked and Loaded
HSM Offshore has loaded out onto a barge the jacket foundation for the Borssele Alpha offshore transformer station at its yard in Schiedam, the Netherlands.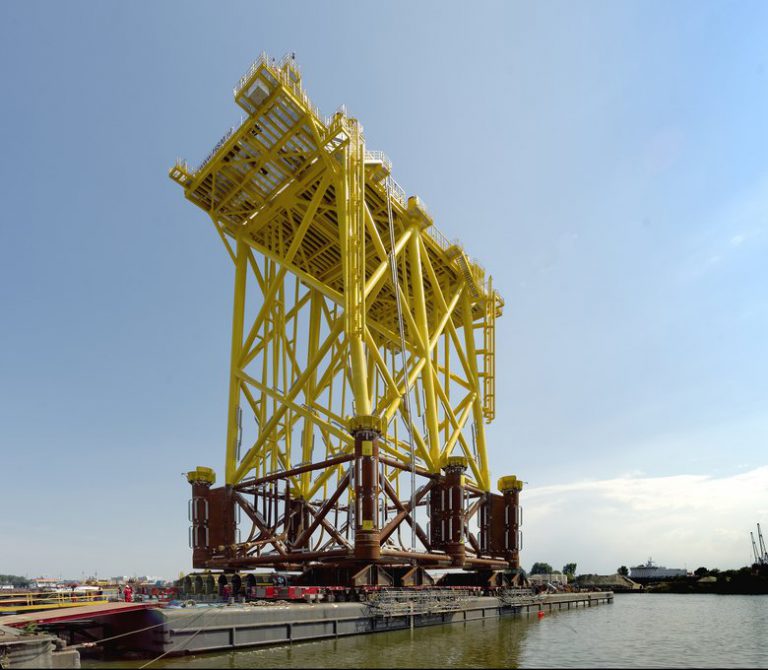 The load-out of the jacket is the first milestone for the Dutch offshore grid operator TenneT TSO in the realization of the Borssele offshore wind farm zone project.
The Borssele Alpha jacket will be installed on Ørsted's Borssele 1 & 2 wind farm. On Sunday, 5 August, the barge will be transported via the Nieuwe Waterweg canal to the Borssele wind farm zone, where the jacket will be installed on the seabed by a crane vessel. Piles will be installed using hydraulic hammers, and a special type of cement will then be applied between the jacket and the piles in order to anchor the jacket in the seabed. These activities are scheduled for the period between 6 and 16 August, TenneT said.
The topside of the transformer station is currently under construction at the yard.
TenneT TSO awarded HSM Offshore with a contract for the engineering, procurement, construction, transport, installation, connection and testing of the 700MW Borselle Alpha and the 700MW Borssele Beta transformer stations which will connect the wind farms to be built offshore at Borssele in the south-west of the Netherlands to the national grid.
The Borssele Alpha and Beta platforms are the first large-scale grid connections to be constructed under the National Energy Agreement for offshore wind farms in the Netherlands.
The Borssele Alpha platform is scheduled for completion in 2019, with the Borssele Beta following a year later.