Ørsted Deploys AXYS FLiDAR WindSentinel Off New Jersey
Ørsted has deployed the AXYS FLiDAR WindSentinel floating LiDAR at the federally leased area some 10 miles (approx. 16 kilometres) off the coast of Atlantic City in New Jersey, where the Ocean Wind offshore wind farm is proposed to be built.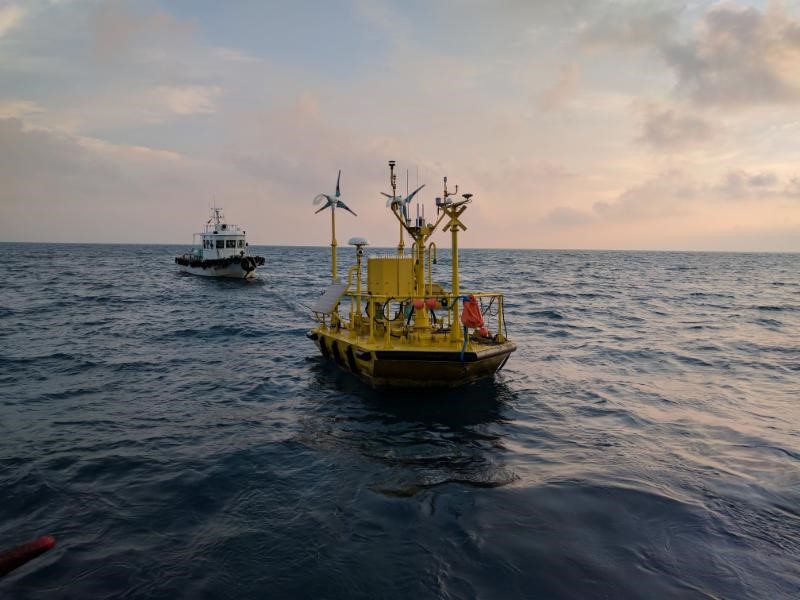 The developer will use the comprehensive data set gathered by the buoy for wind resource assessment, turbine siting and contract management data, and site weather character development.
The buoy has been launched out of Gardner's Basin in Atlantic City, with technical experts from both companies on hand at the event to provide information about the Ocean Wind project and FLiDAR WindSentinel system.
"We are pleased to partner with AXYS Technologies and utilize their innovative technology to retrieve mission critical data," said Thomas Brostrøm, President at Ørsted North America. "This is another important milestone for the project that will bring us closer to having the first utility scale offshore wind farm in New Jersey."
The Ocean Wind project received site assessment plan approval from the US Bureau of Ocean Energy Management (BOEM) in May 2018, clearing the way for deployment of metocean equipment to measure wind speeds and wave heights and enable the siting of the offshore wind turbines.
The offshore wind farm is anticipated to be built in the early 2020s, subject to everything going according to plan.
Ørsted became the developer of the Ocean Wind project after it acquired development project rights for the 160,480-acre area off New Jersey from RES Americas Developments Inc (RES) on 11 May 2016.