FlyShip Says It Will Soon Roll Out First Crafts. Eyes Offshore Wind Crew Transfer
FlyShip, a Germany-based company which made news in 2016 with its novel (air)craft, has announced that it is about to receive its first order and will subsequently start producing first crafts of the FS-100 class. Upon informing of the upcoming order, FlyShip said it was looking at offshore wind crew transfer operations as one of the areas where its technology could be used.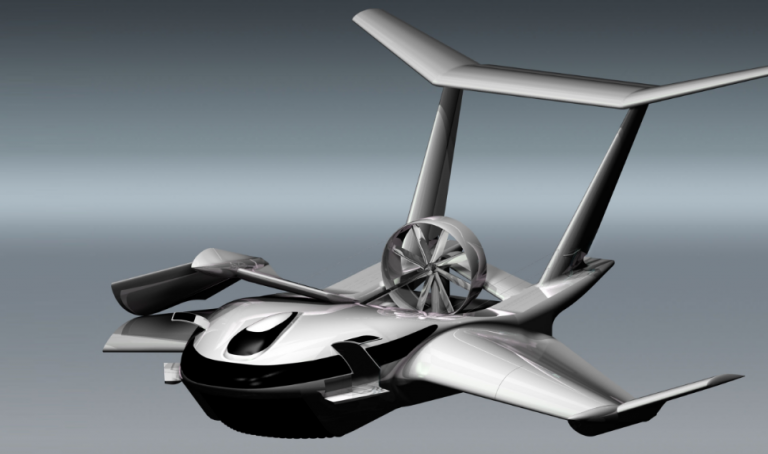 According to the technology developer, it reached this milestone following a successful proof of concept and building and testing a large number of prototypes over a period of 35 years.
The crafts fly just above sea level, utilising the ground effect, whilst being classified as a ship, FlyShip stated, adding that the FS-100 – the latest fully engineered model –operates best within an 800km distance and can transport up to 100 passengers at speeds of up to 250km/h.
Twin Turboprop engines and housed propellers provide reliable and super-efficient power with a fuel burn rate of 2 liters per seat per hour, waterjets provide propulsion whilst in a marina. FlyShips can take off and land in waves up to 2,5 meters and, once airborne, our vessels can fly up to 50 meters altitude."
According to the company's CEO, Daniel Thomas Schindler, for offshore wind crew transfers, a FlyShip FS-100 would be upgraded with an additional gull-wing door, handrails and rubber skirting at the bow section to enable turbine access.
"Our engineers are awaiting specific clients' requests in order to upgrade and customize the FS-100 to a very high degree, such as cargo rails in the cabin, retractable gangways, operating the FlyShips on LPG/LNG and much more," Schindler said.
Schindler further added that FlyShips would have the advantage over crew transfer vessels and helicopters in terms of time efficiency and personnel health and safety. Travel time, sea sickness and crew fatigue are reduced to the very moment of transferring the crew to a turbine, he said, adding that using a FlyShip craft would make repair and maintenance planning easier and carrying out the works more cost efficient on a commercial scale.
The company left its first client unnamed, saying that the order is about to be made by a renowned ferry operator from Germany that plans to set up a year-round fast passenger ferry service using FlyShips in the North Sea, specifically in Deutsche Bucht and between German islands, as well as the Baltic Sea.