MHI Vestas Turbines for Dutch Offshore Wind Innovation Site
Two Towers B.V., the consortium developing the 19MW Borssele V demonstrator wind farm in the Dutch North Sea, has selected MHI Vestas Offshore Wind as the preferred wind turbine supplier.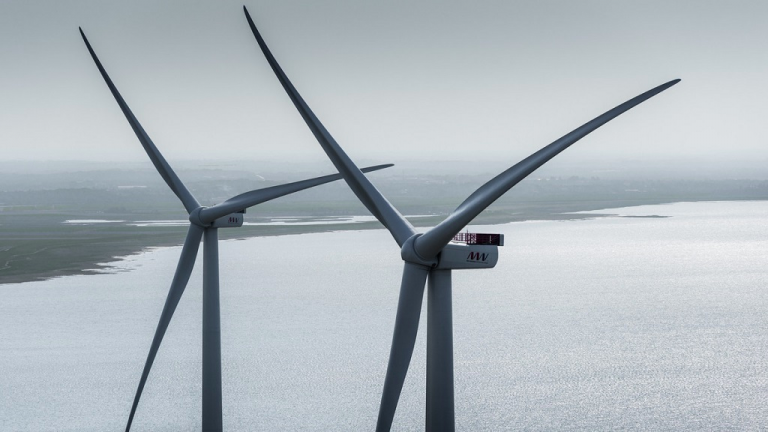 As reported earlier, Two Towers B.V., a consortium consisting of Van Oord Renewable Finance, Investri Offshore and Green Giraffe Holding, won the tender to develop the 19MW wind farm at the Borssele V Innovation Site, a testing ground between the previously awarded Borssele Sites I and III.
The wind farm will feature two 9.5MW wind turbines and will showcase several innovations, including using oyster seabeds as forms of erosion protection, new coating system, as well as an innovative clamp connection between towers and foundations. The new solutions are expected to extend the lifetime of the structures and reduce maintenance costs.
The consortium will receive a EUR 15 million innovation subsidy to test the new solutions. They will also receive an additional subsidy of EUR 35 million in exchange for the electricity supplied. The Borssele V wind farm is scheduled to be commissioned in 2021, supplying around 25,500 average Dutch households with renewable energy.