Siemens Gamesa Sends Off First Rentel Nacelles
Siemens Gamesa has shipped out the first nacelles for the 309MW Rentel offshore wind farm from Cuxhaven, Germany, to the installation port in Ostend, Belgium.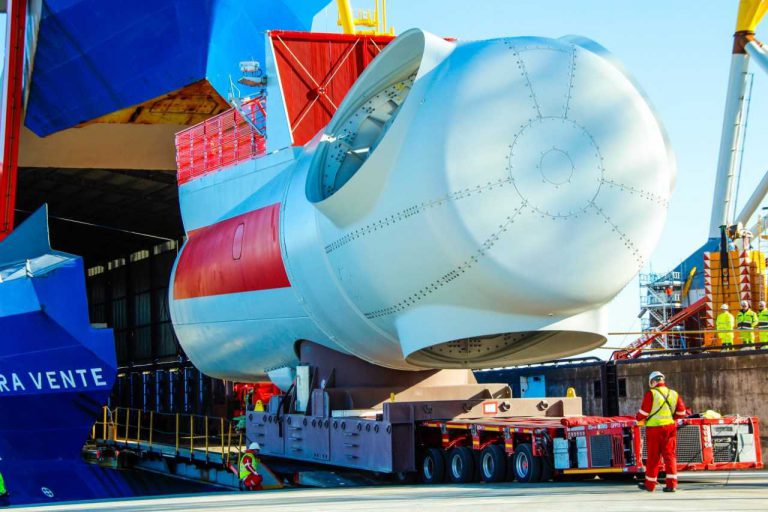 The first batch of nacelles was loaded onto the roll on/roll off (Ro-Ro) vessel Rotra Vente, making Siemens Gamesa's Ro-Ro logistics concept now fully functional.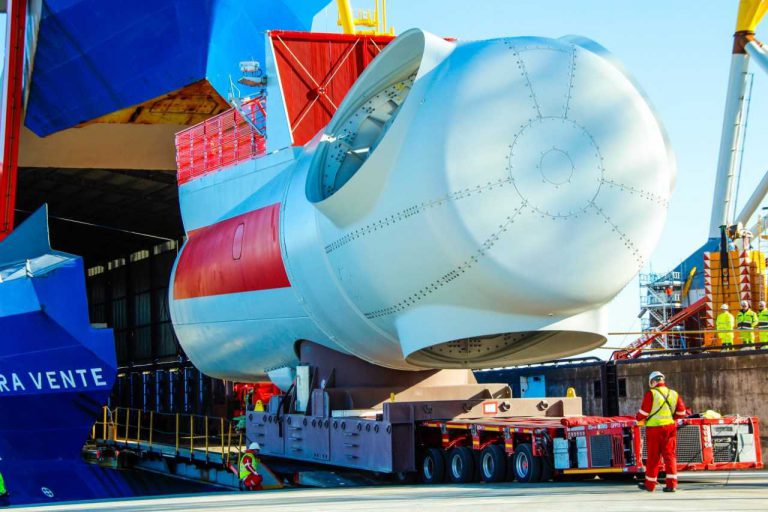 According to the company, the Ro-Ro concept significantly increases safety, while saving approximately 20% in logistics cost compared to the former setup including road transportation and crane loading.
"As our manufacturing footprint and logistics concepts continue to mature, we make additional progress on lowering the Levelized Cost of Energy for offshore wind," said Andreas Nauen, CEO Offshore at Siemens Gamesa Renewable Energy.
"We're able to deliver these components more safely and more efficiently by eliminating crane lifts. The experiences we have made over the last month confirm that the expected savings of up to 20 percent in logistics costs compared to traditional transport procedures will be fully met."
Over the next weeks, Siemens Gamesa said it will provide all 42 SWT-7.0-154 turbines for Rentel, which will be preassembled and installed together with the towers and nacelles from the recently opened installation facility in the Ostend harbor.
The company will also service the wind farm from the harbor, where an office with additional 300m2 of storage is currently under construction.
The 309MW Rentel offshore wind farm is expected to deliver first power to the Belgian grid by mid-2018, with the entire wind farm planned to become fully operational by the end of the year.
Siemens Gamesa's Cuxhaven nacelle plant will also deliver the nacelles to the 588MW Beatrice and the 1.2GW Hornsea Project One offshore wind projects, both located in the British North Sea.