Sif and EWA Tackle Foundation Logistics Challenge in Asia
Dutch offshore foundations manufacturer Sif and Japan-based East Winds Asia (EWA) have developed a method to transport and store offshore wind foundations in Asian harbors which is said to eliminate the need for additional infrastructural investments.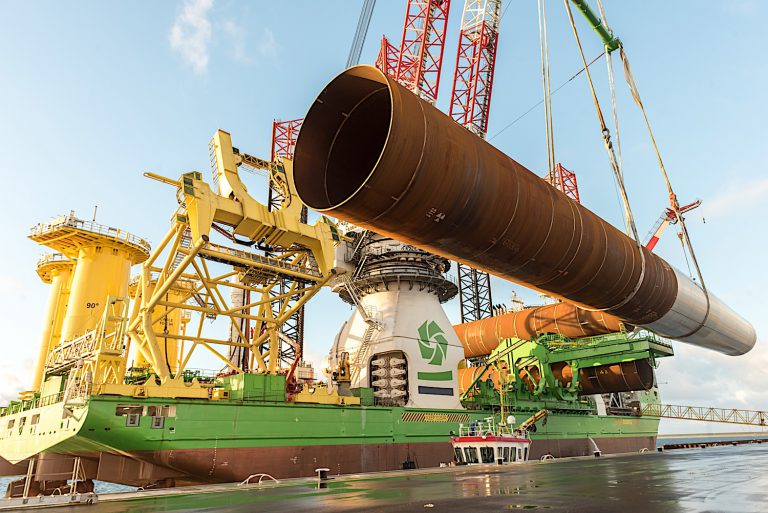 The method includes the foundations being transported on a semi-submersible ship, and once it arrives in a harbor, the cargo is unloaded and foundations are brought into the harbor on barges.
The foundations can be picked up directly from the installation vessel with a crane without being stored in the harbor first, Sif said.
According to Justus Schoemaker, the Director of EWA, compared to the conventional method of unloading and storage in the harbor, this method can "lead to more than a 50% reduction in transport and storage costs, as port reinforcements and heavy lifting equipment are no longer needed."
Although offshore wind is becoming increasingly popular in Japan, Japanese and other Asian harbors are currently not equipped to deal with the large number of offshore wind foundations, Sif said, adding that there are just a handful of harbors that can carry the weights of offshore foundations heavier than 1,000 tonnes without requiring significant adjustments and investments.