Sif Makes Contingency Plans In Case Of Quiet 2018
Offshore foundations manufacturer Sif Holding has prepared a set of measures in preparation for possible underutilization of the company's 300 Kton annual production capacity in 2018.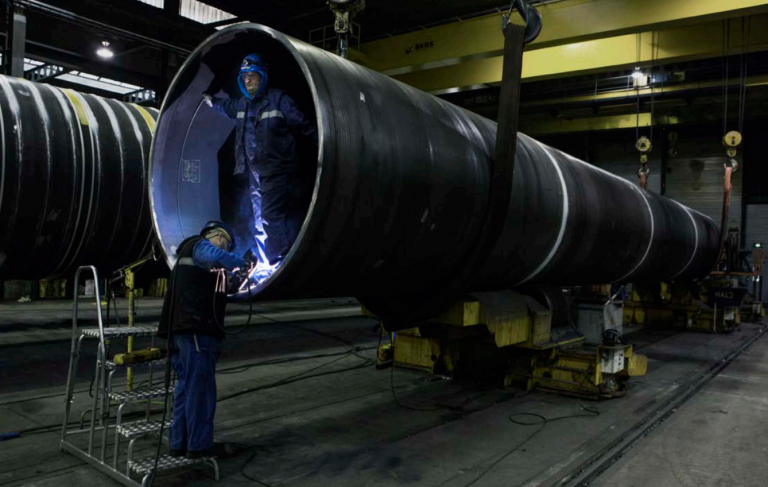 The expected lower level of activity in 2018 is caused mainly by the postponement of projects in several countries including France, Belgium and the Netherlands, Sif said.
Currently, Sif's order book for 2018 is at 115 Kton, 26 Kton of which has been subcontracted to prevent delay damages.
The company is also in exclusive negotiations for a 70 Kton project to be completely manufactured in 2018, with the production starting mid-July if negotiations are successful.
To prepare for "the quiet period", Sif has drawn-up plans which foresee, among other measures, a temporary reduction of the size of the company's flexible workforce. The company has also agreed on suitable arrangements with its banks to address the lower level of activity.
"The quiet period in 2018 will also be used to develop operational personnel further and for carrying out maintenance and adaption of our manufacturing facilities that has not always been possible during the past two years due to the high capacity utilisation," Jan Bruggenthijs, Sif's CEO, said.
"All in all, 2018 will be first and foremost a transition year to a busy 2019. In view of the uncertainties that go hand-in-hand with the above, no statement can yet be made regarding the expected results for 2018."
Looking beyond 2018, Sif expects that between 2019 and 2026 an average 4.1GW a year will be added to the North Sea offshore wind capacity. Expectations for 2019 and beyond are therefore good with capacity utilization expected to return to high levels, the company said.
Looking back at 2017, Sif achieved 232 Kton total throughput, 90% of which was related to offshore wind projects.
The company achieved a record production in the fourth quarter of 2017, with 66 Kton of steel produced for the projects such as Hohe See, Albatros, Borwin 3, Trianel and Norther.
Sif is also currently searching for the new CEO after Bruggenthijs recently decided to step down from the position upon the end of his current term in May due to personal reasons.