Ireland: ESB Eyes Two Sites for New 500MW Offshore Wind Farm(s)
ESB-owned Hibernian Wind Power has applied for two investigative foreshore licences, aiming to examine the feasibility of building a 500MW offshore wind farm (or wind farms) off Ireland's East Coast.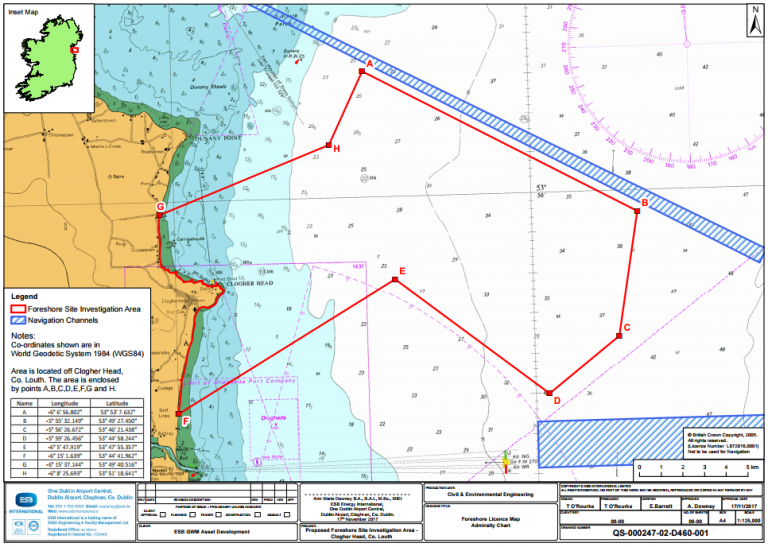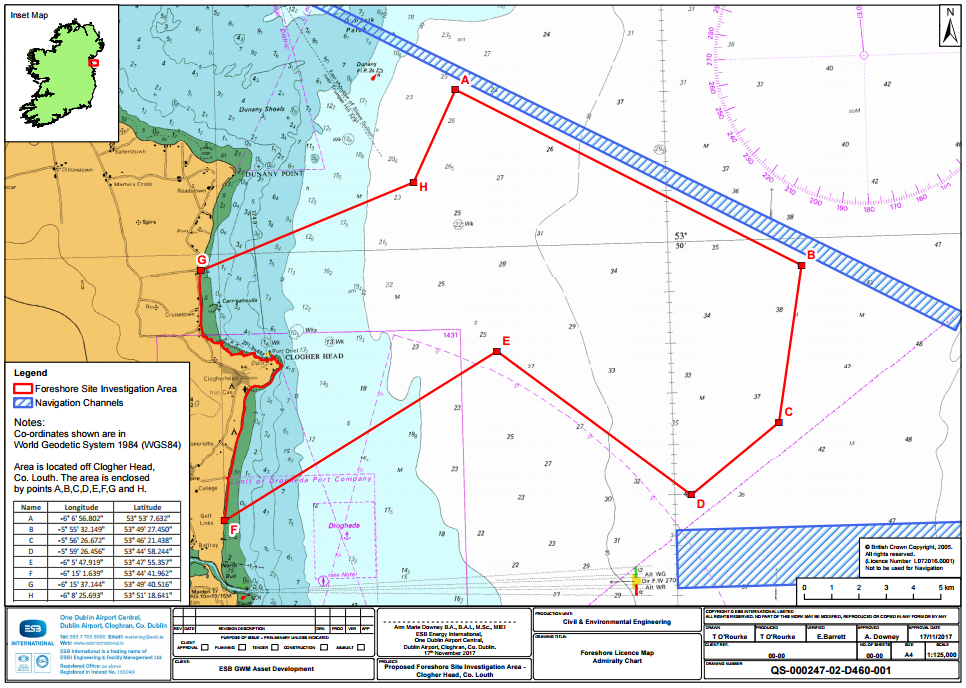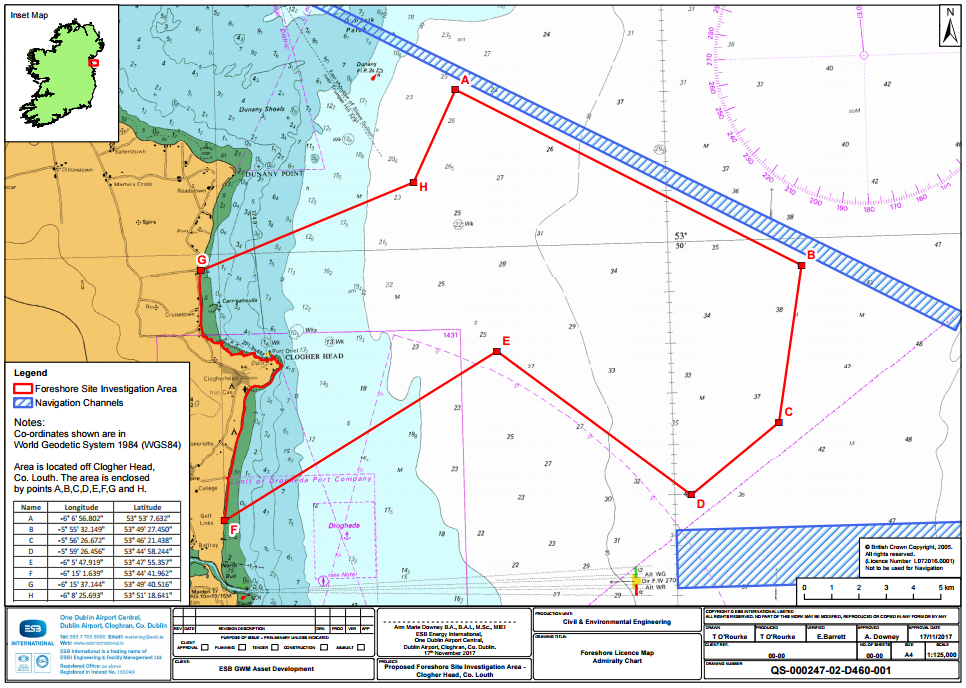 After Drogheda Independent reported on the application for the site off Clogherhead in County Louth having been submitted to the Department of Housing, Planning and Local Government, Offshore WIND contacted ESB to find out if this application and the one filed for a site off Kilmichael Point in County Wexford are related to two separate or a single offshore wind project.
Namely, both applications were received by the Department of Housing, Planning and Local Government on 21 November 2017, and both refer to a 500MW offshore wind farm. Given the early development stage, ESB did not want to disclose any project-specific information.
"ESB is progressing projects on a number of fronts; these include onshore wind, solar and more recently off-shore wind. Off-shore technologies are now well established and the cost of electricity production from these sources continues to decline. We are working on early and mid-stage development opportunities in Ireland and the UK. There will be a consenting phase after which the projects can move to construction, which is likely to be in the early 2020s," the company said in a statement.
According to the two applications, Hibernian Wind Power decided to further investigate the two sites after a comprehensive assessment of the bluefield offshore wind potential in the Irish Sea, which resulted with the company selecting the two preferred bluefield options to take forward for development consideration as prospective offshore wind farm sites.
The developer is now seeking foreshore licences to carry out surveys and investigations to further assess the sites and seabed, in order to acquire baseline data on wind resource, select an optimum routes for the subsea cables, optimise wind farm layout design and finalise offshore foundation locations, etc.
Hibernian Wind Power plans to undertake geophysical, archaeological, ecological, and geotechnical investigations, and deploy wind and current measurement equipment. Wind resource would be measured for a minimum of one year and a maximum of three years by using Seawatch Wind LiDAR buoys, three off Kilmichael Point and one off Cogherhead, according to the information found in the investigative licence applications.
In 2017, ESB invited tenders for the provision of renewable energy marine services related to offshore wind farms, announcing its plans to develop or acquire the offshore wind farms commencing in 2018 through a pipeline of projects which were going through the consenting process at the time.
Offshore WIND Staff