Ireland Reveals Big Offshore Wind Plans
Ireland's state owned electricity company Electricity Supply Board (ESB) is seeking expressions of interest for the provision of renewable energy marine services related to offshore wind farms.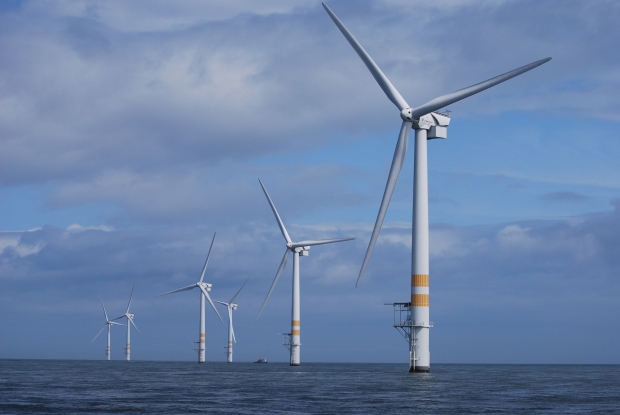 ESB plans to develop or acquire the offshore wind farms commencing in 2018, through a pipeline of projects which are currently going through the consenting process.
The size of individual projects is expected to range between 200MW and 500MW, although some projects could be larger, ESB said.
The location of these initial offshore wind farms is expected to be in the Irish sea.
The high level scope of services includes but is not limited to offshore geophysical surveys; geotechnical investigation and sampling, marine archaeological survey; sourcing and deploying of floating Lidar wind measurement buoys; desktop UXO risk assessment and report; site characterisation assessment; ground model development; complete factual and interpretive reporting; and risk assessments and method statements development.
Some post construction services during the wind farm operational phase may also be included in the scope of this framework, EIB said.
The services relate to offshore wind farms acquired, developed or built during the term of the framework, including joint venture or subsidiary developments.
The tender will remain open until 02 October 2017.