New Offshore WIND International Business Guide Coming in February
The 7th edition of our annual Offshore WIND International Business Guide (IBG) will be published in February 2018.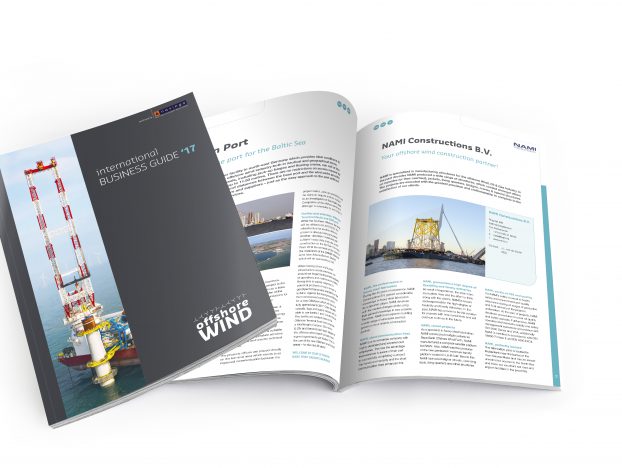 As in the previous editions, this one will be full of information from companies in the offshore wind supply chain, describing what they do, where they do it, and by whom they were contracted.
Innovation is, of course, ever present in the offshore wind sector and the IBG has, over the years, introduced innovative systems, engineering, equipment and products to the industry. These are now seen as being an essential part in development, construction, operation and maintenance of offshore wind farms.
Your company profile in the Offshore WIND International Business Guide 2018 will be seen by readers who have picked up a copy at the media point of one of the many exhibitions and conferences throughout Europe or received a copy with the first edition of the magazine Offshore WIND in 2018. We have 7,000 copies printed and by the end of the year we will have only a few left for our library stock.
With the new online facility on this link, your company's activities will be linked to the projects on which you have worked with the online Project Map. Readers looking at the individual projects shown on the map will be able to link directly to the profiles of the relevant companies in the IBG.
More information, more promotion, more value for your marketing budget.
---
NOTE: The original article stated that the Offshore WIND IBG 2018 would be released in January 2018.