GeoSea to Install 90 MHI Vestas 9.5MW Turbines at Triton Knoll
GeoSea has been awarded a preferred supplier contract for the transportation and installation of 90 MHI Vestas 9.5MW wind turbines for the Triton Knoll offshore wind farm in the UK. The works are expected to start in the first quarter of 2021.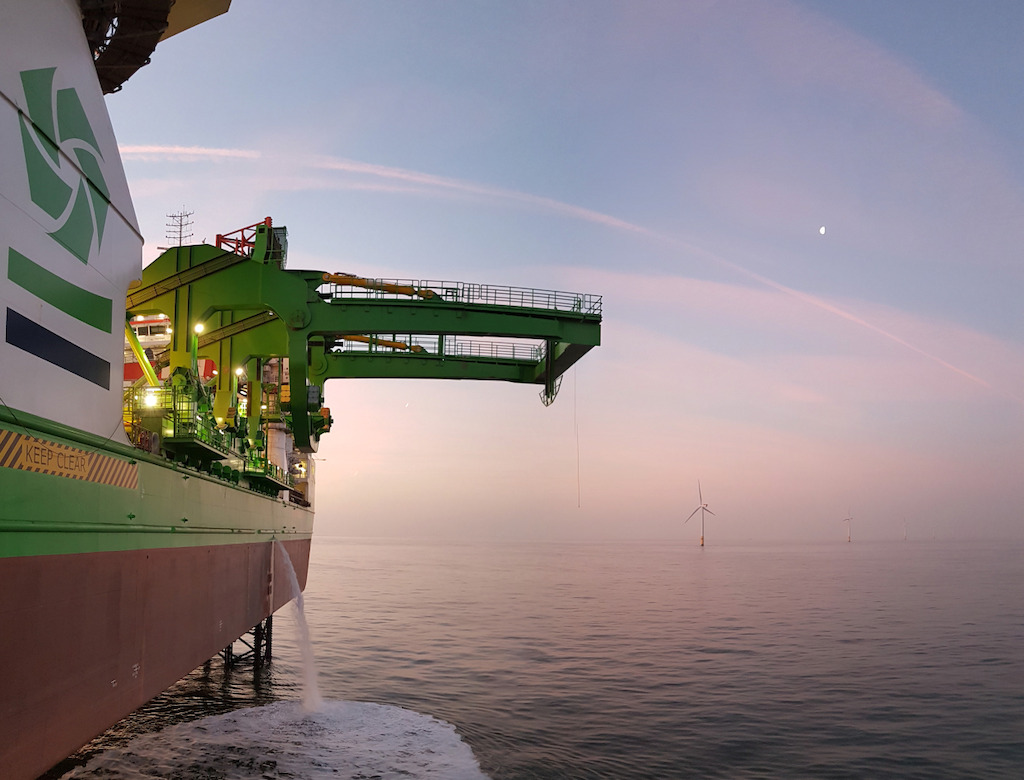 The contract also includes the design and manufacture of the sea-fastening and tagline systems.
The daughter company of Belgian DEME Group said it will work together with the Triton Knoll team to engage with UK suppliers in order to maximise UK content.
With the latest contract, innogy – Triton Knoll owner and developer – has completed the list of preferred suppliers for the project, which was awarded a Contract for Difference (CfD) by the UK government in September.
Jan Klaassen, Business Unit Manager Offshore Renewables at GeoSea: "The collaborative approach adopted by Triton Knoll during the tender process together with GeoSea's leading position in providing state-of-the-art, integrated solutions for the offshore wind industry, has helped the project deliver a sustainable, low cost of energy."
Shortly after being awarded the CfD, innogy selected MHI Vestas as the wind turbine supplier who will deliver its very latest V164-9.5 MW turbines.
The Sif-Smulders joint venture will manufacture 90 wind turbine monopiles and transition pieces, and two foundations for the wind farm's offshore substations, with MPI Offshore chosen to transport and install all the foundations and both offshore substations. The two offshore substations will be designed and manufactured by Siemens Transmission and Distribution, who will also deliver and install the onshore substation.
A consortium between NKT Cables and VBMS is in charge of the supply and installation of all offshore export and array cables, while J Murphy & Sons will supply and install the almost 60km underground onshore cable route.
Innogy's 855MW offshore wind farm project is now progressing towards a financial investment decision in mid-2018, after which the onshore construction will start almost immediately.
Offshore construction is scheduled to commence in 2020, with the first power produced as early as in the first quarter of 2021.