24 Turbines Up at Galloper Offshore Wind Farm
Swire Blue Ocean's wind turbine installation vessel (WTIV) Pacific Orca has installed the twenty-fourth out of fifty-six turbines at the 336MW Galloper offshore wind farm off the coast of Suffolk.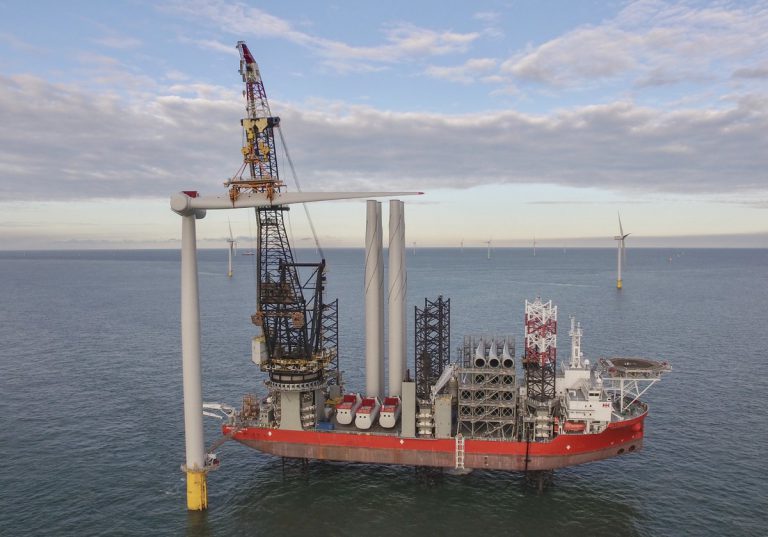 The vessel installed the first turbine at the site on 16 May 2017. Earlier this month, Fred. Olsen Windcarrier's Bold Tern also joined the project to help out with the works and ensure a timely completion.
Siemens Wind Power (now Siemens Gamesa), whose 6MW wind turbines will spin at the wind farm, contracted Swire Blue Ocean to provide a WTIV for Galloper in November 2015. In August 2016, Siemens chose the Peel Ports Great Yarmouth as the assembly location and installation base for the project.
The offshore wind farm is expected to be completed late this year and to be commissioned in early 2018.
The Galloper offshore wind farm, located approximately 30 kilometres off the coast of Suffolk, is an extension of the existing and fully operational Greater Gabbard.
Along with the delivery of the wind turbines, Siemens Gamesa is also in charge of their maintenance for a period of 15 years, once the project is operational.