Bureau Veritas to Certify Groix Floating Wind Array
Bureau Veritas has been awarded a contract for certification of the floating wind array to be deployed between the Groix and Belle-Ile Islands in France.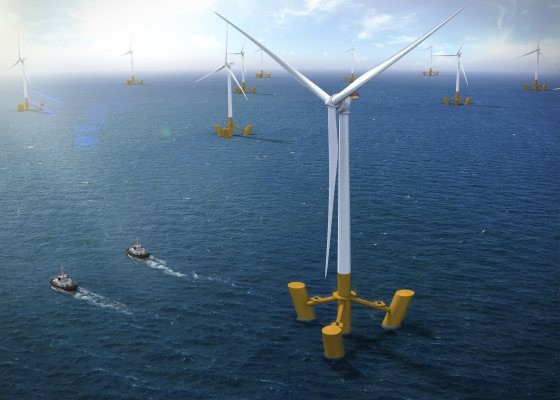 The contract involves certification of the floating wind array covering different phases: site conditions assessment, design evaluation, manufacturing, transportation and commissioning surveillance.
The array will comprise four 6MW GE Haliade turbines, installed on a hybrid version (steel and concrete) of DCNS Energies floating foundations. The units are expected to be operational in 2020.
Bureau Veritas announced the contract today (13 June) along with the news that a preliminary design approval for DCNS Energies's floating offshore wind turbine (FOWT) foundation has been issued.
The French Environment and Energy Management Agency (ADEME) approved the floating wind farm off the Ile de Groix in July 2016.
The EUR 183.3 million, 24MW floating wind project is being deveoped by Eolfi Offshore France, a joint venture between Eolfi and CGN European Energy Company.
Eolfi and CGN have an option to add two more 6MW turbines to the wind farm which could then produce enough power to meet the electricity demand of a city the size of Lorient.
Offshore WIND Staff