US Wind to Use 6MW Turbines on Jackets, Deepwater Wind 8MW on Monopiles
US Wind, which plans to set up a 248MW wind farm off Maryland, stated in its application to the Maryland Public Service Commission (PSC) that it intends to use Siemens 4MW turbines, but during the evidentiary hearings the company noted that it is also considering 6MW turbine class, according to PSC's order published earlier this month.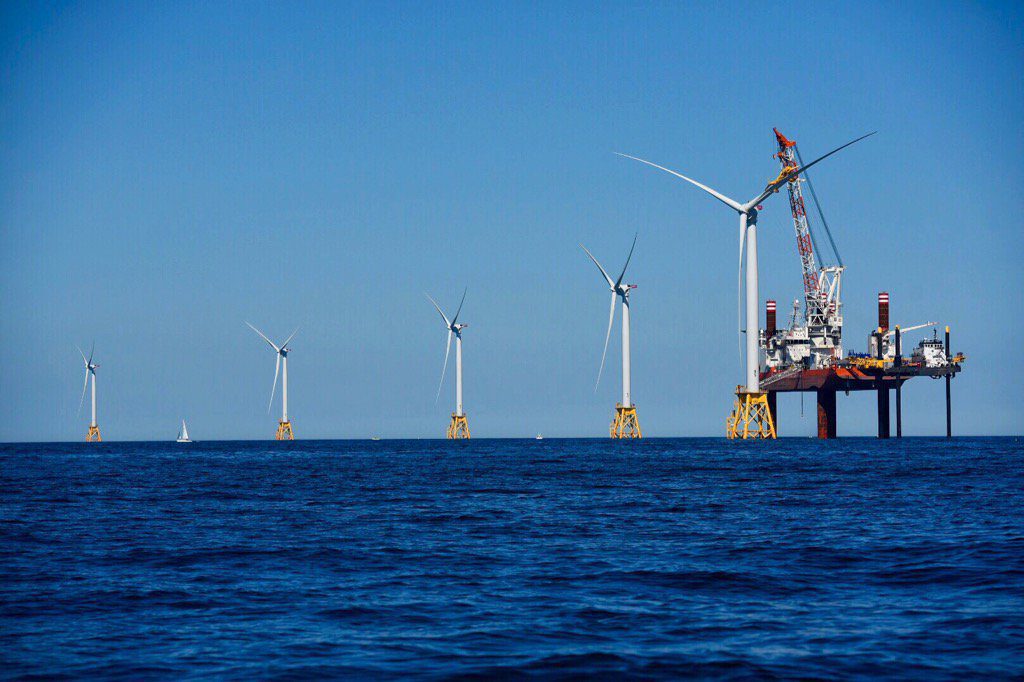 The turbines will be mounted on jacket foundations. The planned point of interconnection is the Indian River substation. An active interconnection application for the 248MW project is pending with PJM Interconnection, LLC.
Deepwater Wind's application states that 8MW wind turbines and monopile foundations will form its 120MW Skipjack offshore wind farm. The planned point of interconnection for Skipjack is at a substation located in Ocean City, Maryland, with the definitive point established during the PJM interconnection process, which has not yet been undertaken.
The Maryland PSC gave its approval to the two projects on 11 May, with the developers agreeing to the conditions set out in the order on 25 May.
US Wind's project is expected to be operational in January 2020 and the Skipjack offshore wind farm anticipated to be put into operation November 2022.