Maryland PSC Gives Go-Ahead to US Wind, Deepwater Wind Projects
The Maryland Public Service Commission (PSC) today awarded offshore wind renewable energy credits (ORECs) to two projects to be built off the state's coast, enabling US Wind and Deepwater Wind (Skipjack Offshore Energy) to install 368MW of capacity.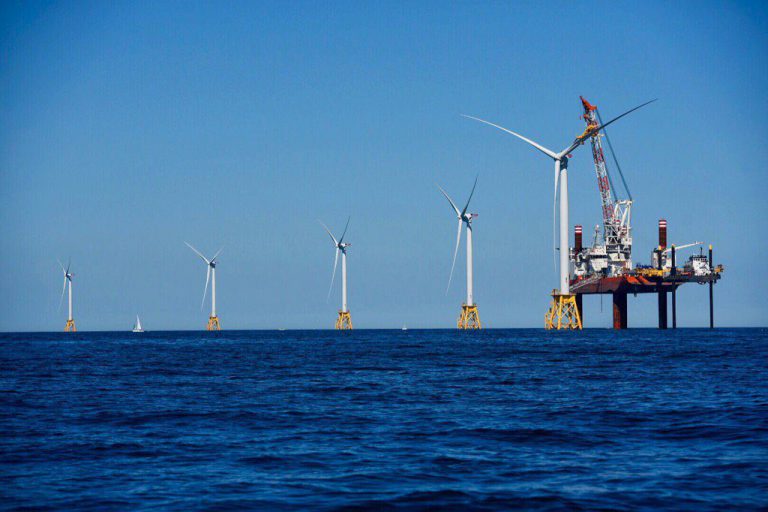 The Commission said the projects will together yield over USD 1.8 billion of in-state spending, spur the creation of almost 9,700 new direct and indirect jobs, and contribute USD 74 million in state tax revenues over 20 years.
The PSC's decision awarded 913,845 ORECs per year to US Wind, which corresponds with the company's request to support a 248MW project planned to be built off the coast of Ocean City, Md. US Wind said it plans to ultimately construct up to 187 turbines and produce power for more than 500,000 homes, which is in line with the company's initial proposal for a 750MW offshore wind farm.
According to the Maryland PSC press release, the approved project with a 248MW capacity – worth approx. USD 1.4 billion – comprises 62 turbines installed 12 to 15 nautical miles offshore.
The news on the PSC decision comes shortly after US Wind received its final permit from the Maryland Department of the Environment to install a meteorological tower in the Maryland Wind Energy Area.
Deepwater Wind's 120MW Skipjack, valued at USD 720 million, has been awarded 455,482 ORECs per year. The wind farm will consist of 15 turbines spinning 17 to 21 nautical miles offshore.
Each company is awarded ORECs at a levelized price of USD 131.93/MWh for a term of 20 years, beginning in January 2021 for US Wind's project and 2023 for Skipjack.
According to the Commission's independent consultant, Levitan & Associates, the net ratepayer bill impacts associated with the Commission's approval are projected to be less than USD 1.40 per month for residential customers and less than a 1.4 percent impact on the annual bills of commercial and industrial (C&I) customers. Those impacts will not take effect until electricity is actually generated by the offshore wind farms, the PSC pointed out.
US Wind's project is expected to be operational in January 2020 and the Skipjack offshore wind farm is anticipated to be operational in November 2022.
"This decision cements Maryland as a first-mover – we will now be the epicenter of this exciting new industry for decades to come," said Paul Rich, director of project development for US Wind.
The Business Network For Offshore Wind (BizMDOSW) immediately commented on the approval, saying it commends the Maryland Public Service Commission for awarding financing for the two offshore wind projects and thus solidifying offshore wind as a US industry.
"Maryland no longer stands at the doorstep of ushering in this new industry; it has stepped over the threshold. The award of these projects is the launching point for great economic growth for Maryland: its businesses, and its citizens. Maryland continues to lead–achieving the first commercial scale offshore wind projects in the United States, as well as reaping the environmental benefits of this largescale, clean, renewable energy", said Liz Burdock, Executive Director of the Business Network For Offshore Wind.