Hammer Time on Merkur Offshore Wind Farm
GeoSea has installed the first of 66 monopiles on the 396MW Merkur offshore wind farm in the German North Sea.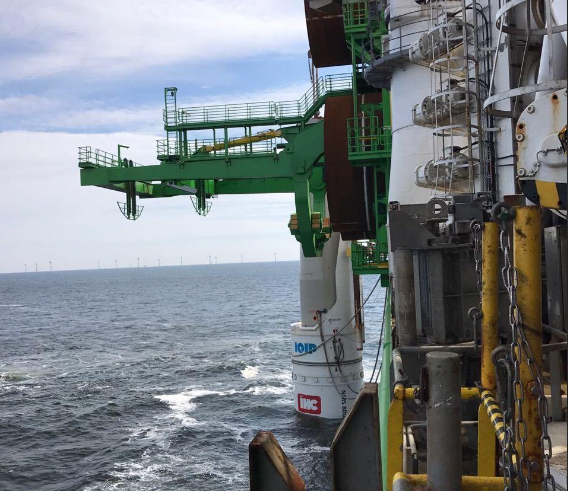 GeoSea, part of DEME Group, is the general contractor for engineering, construction and installation of foundations, the offshore substation and the internal array grid.
Offshore transport of wind turbine generators is also included in the scope of GeoSea's works.
The Merkur offshore wind farm – owned by Merkur Offshore GmbH – covers a total area of 47 square kilometres and is located approximately 45 kilometres north of the island of Borkum.
It will consist of 66 GE Haliade 150-6MW wind turbine generators and will produce, when completed in 2019, about 1,750 GWh of electricity annually.