Dounreay Trì Floating Wind Project Good to Go
Scottish Minister for Business, Innovation and Energy Paul Wheelhouse granted planning consent to the two-turbine Dounreay Trì Floating Wind Demonstration Project on 17 March.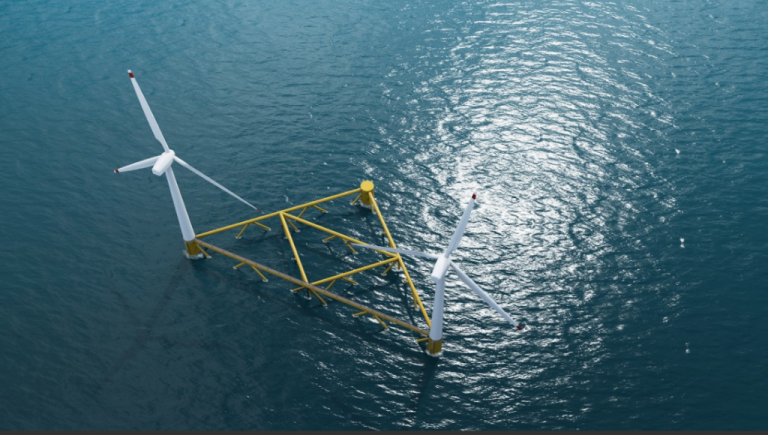 The approval by the Scottish Ministers was the final one the project needed to obtain to enter the construction phase.
The decision comes after the recent approval of the Kincardine Floating Offshore Wind Farm and last year's consent of the Hywind Scotland Pilot, which means Scotland has now agreed planning permission for up to 92MW of floating offshore wind.
Minister Wheelhouse said: "Once operational, this demonstrator project will help to develop this pioneering technology and cement Scotland's reputation at the forefront of innovation in the renewables sector. With the consent for this project, the Scottish Government has now approved a total of 92MW of floating offshore wind, enough to power almost 60,000 homes. This not only highlights our commitment to exploring this innovative technology, but offers real scope for the development of wind energy projects in deeper water, in Scotland and across the world."
The demonstration project, located approximately six km off the Caithness coastline, will support the creation of around 100 jobs during assembly, installation and through ongoing operations and maintenance activities, and have a generating capacity of up to 12 MW – enough to power the equivalent of almost 8,000 homes.
"The Scottish Government's commitment to supporting low carbon energy is outlined in our draft Energy Strategy which sets out next steps and how we will continue to transition to a low carbon economy, with the offshore wind sector – developed with due regard to our natural environment – playing an increasingly influential role," Paul Wheelhouse said.
Hexicon submitted an application to the Scottish Government in October 2016, seeking a license to construct and operate its Dounreay Trì Floating Wind Demonstration Project, planned to be operational by the summer of 2018.
Responding to news that the floating demonstration wind farm off the coast of Caithness at Dounreay has been granted planning consent by the Scottish Government, Lindsay Roberts, Senior Policy Manager at Scottish Renewables, said: "Hexicon's Dounreay Tri is another ground-breaking project for Scotland's renewable energy sector and shows how our natural resources and skilled supply chain are proving attractive to businesses from across the globe.
"Scotland is home to approximately 25% of Europe's offshore wind resource and we are now starting to build out projects which will harness this potential," Lindsay Roberts added. "The Scottish Government has shown its ambition to generate the equivalent of half of all energy consumed from renewable sources by 2030 and offshore wind can play a key role in meeting that ambition."