Port of Dundee Gearing Up for Offshore Wind Work
UK-based ports owner and operator Forth Ports is investing GBP 10 million to construct a new quayside at the Port of Dundee in order to put this Scottish port at the forefront of the North Sea oil & gas decommissioning and offshore wind sectors.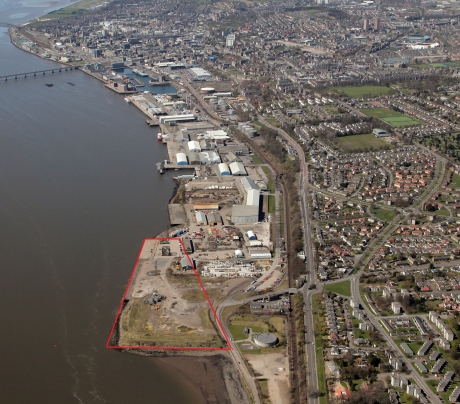 Forth Ports awarded the multi-million pound contract to design and build the new quayside to Southbay Civil Engineering.
The quayside is designed specifically to handle the O&G decommissioning and offshore wind work.
The construction started in February 2017 with completion expected at the end of 2017.
This privately funded investment will result in the development of the quayside at the East end of the port, connecting to the existing Prince Charles Wharf.
The quayside will add both berthing and land capacity at the port.
Upon completion, the quayside will be 200 metres longer and will have an ultra-heavy lift pad at one end. The quayside will have a strength capability of 80 tonnes per square metre.
Forth Ports has also confirmed RPS as Client Technical Advisor, Currie & Brown as Client Project Manager and Fairhurst as Quayside Designer working with Southbay.