VBMS Secures East Anglia ONE Inter-Array Cabling Contract
VBMS has been awarded an inter-array cabling contract by ScottishPower Renewables, for the 714MW East Anglia ONE offshore wind farm.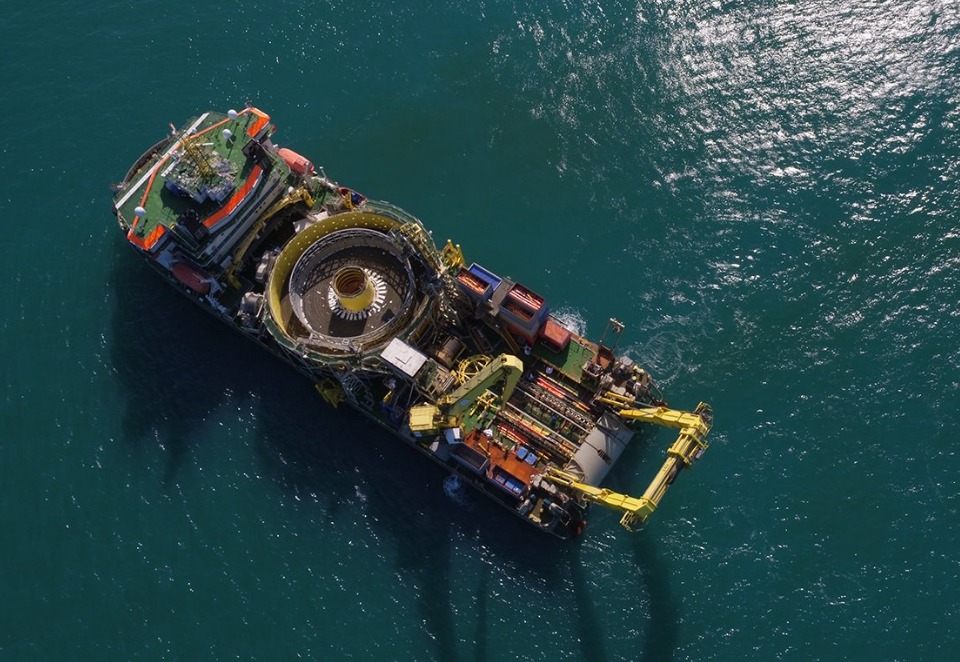 The contract carries a value of approximately EUR 100 million and the scope of work for VBMS, a subsidiary of Boskalis, consists of the supply, installation and burial, as well as termination and testing of 102 66kV inter-array cables.
The project execution will commence in the first quarter of 2019 with completion scheduled for mid-2020.
VBMS CEO Arno van Poppel said: "We are very proud that VBMS has been awarded this prestigious contract for the first of four projects in the East Anglia Zone, and also very pleased to continue the relationship between Boskalis and Iberdrola. This major contract is a great achievement and consolidates the company's presence in the United Kingdom, as well as showing our ability to deliver large, multidisciplinary projects. Our continuous focus on safety, quality and efficiency enables us to contribute to the most cost-effective offshore wind farm in the UK."
East Anglia ONE offshore wind farm will consist of up to 102 wind turbines located approximately 43 kilometers off the Suffolk Coast in the southern North Sea.
"VBMS have a great deal of experience and expertise in delivering subsea power cable installations. We look forward to working with them on East Anglia ONE, and we are pleased that another major element of our project is progressing well. Like all of our contracts, we will be working hard to deliver as much UK content as possible as well," Charlie Jordan, ScottishPower Renewables Director for East Anglia ONE, said.
Last week, ScottishPower Renewables awarded Nexans and DeepOcean with a contract to supply and install the wind farm's submarine export cables.
The GBP 2.5 billion East Anglia ONE, owned by ScottishPower Renewables, a UK arm of Spanish Iberdrola, is scheduled for full commissioning by the end of 2018.