SgurrEnergy Reveals Hywind Role
SgurrEnergy, part of Wood Group's clean energy business, acted as technical advisor for the investment in the 30MW Hywind floating wind farm being developed by Statoil off Scotland.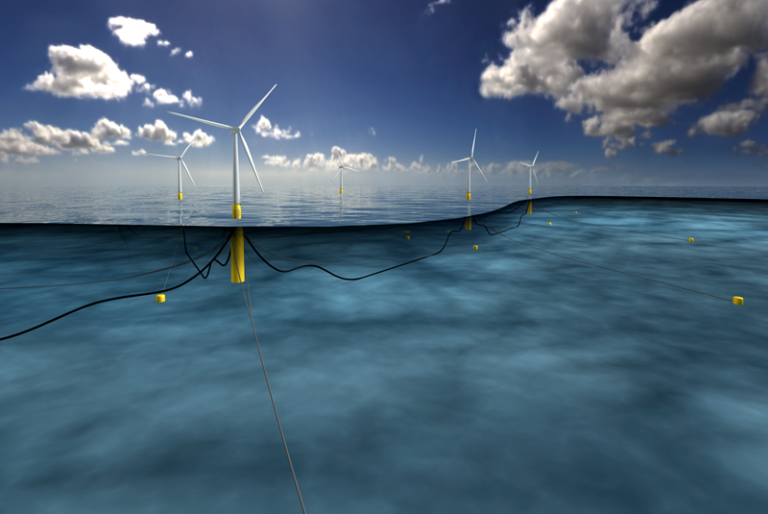 Located off the coast of Peterhead in Aberdeenshire, Hywind is the world's first multi-turbine floating offshore wind farm.
Consisting of five Siemens SWT6MW-154 wind turbine generators, the wind farm will utilise floating bases for the generators, which will be tethered to the seabed.
This is the first time the Siemens SWT 6MW turbines will be used in a floating wind farm, leveraging from the developer's experience and the original equipment manufacturer acquired with the 2.3 MW prototype off the coast of Norway.
SgurrEnergy's consultants and engineers provided technical due diligence services, reviewing the project design, construction contracts, project schedule, financial model and operations and maintenance plan. During the consultation period an energy yield assessment for the wind farm was also completed.
"This project means a very significant step forward in the floating offshore wind industry, whereby the gap between technology demonstration and commercial bankable projects will be reduced," Marc Costa Ros, Senior Consultant at SgurrEnergy, said.
"We are convinced that additional similar projects can and will be built over the next few years, de-risking floating wind and creating attractive investments."
The project aims to prove that floating wind on a pre-commercial scale is feasible and profitable, leading the way for floating wind farms on a larger scale.
With plans for the project to be operational by the third quarter of 2017, onshore construction works have begun and offshore construction is planned for summer this year.
Earlier this week, the Abu Dhabi-based renewable energy investor Masdar acquired a 25% stake in the project from Statoil.