Sea Mine Found at Gode Wind 2 Goes Kaboom
The sea mine which was found floating near the Gode Wind 2 wind farm site on 10 January was successfully blown up at 17:20 the next day, Germany's Central Command for Maritime Emergencies (Havariekommando) reported.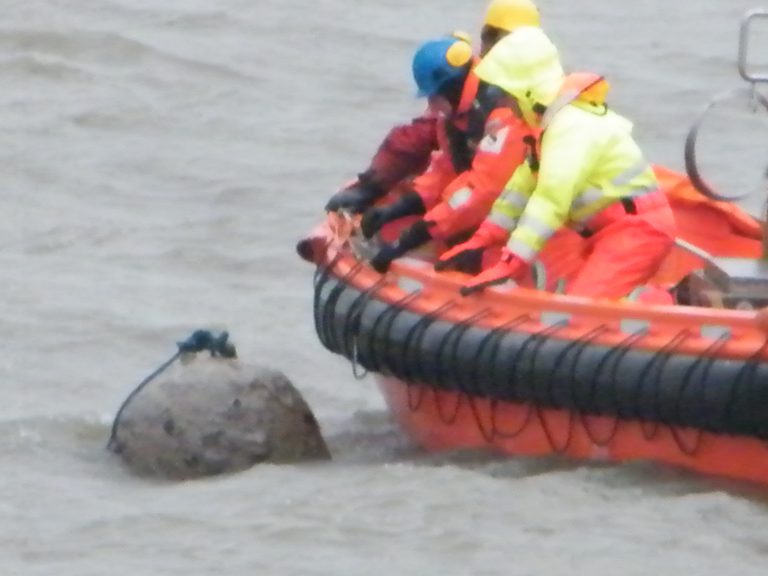 According to experts, the mine was a German "Ankertaumine" from the Second World War.
On Tuesday morning, the sea mine was spotted near the wind farm. Due to the weather conditions, it could not be detonated at sea. The mine was towed to a site between the uninhabited islands of Minsener Oog and Mellum, where it underwent controlled detonation.
Two explosives disposal experts from Havariekommando's munitions division placed an explosive charge on the sea mine. The team eliminated the sea mine without incidents and then investigated the area for potential remains after the explosion.
Gode Wind 2 is a 252MW offshore wind farm located approximately 45 kilometres off the coast of Germany, 50%-owned by DONG Energy with the remaining 50% stake held by a consortium of four Danish pension funds (PKA, Industriens Pension, Lærernes Pension und Lægernes Pensionskasse).
Offshore WIND Staff