Highlights of the Month: December 2016
As always, we bring you a list of the most read articles of the previous month. Since several news from December 2016 made it to our yearly overviews, also published today, they are omitted in this edition of Offshore WIND's Highlights of the Month.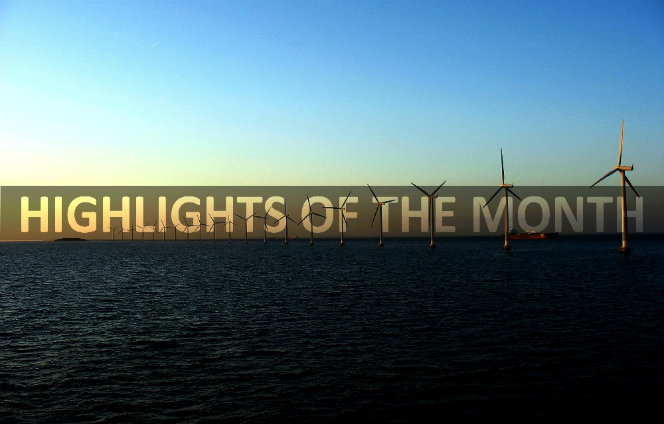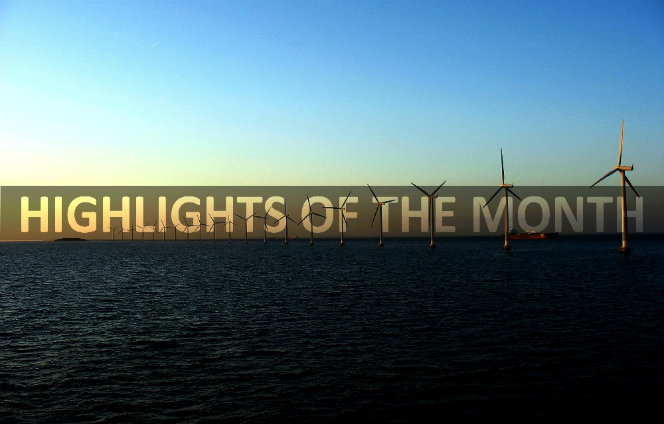 Shell to Buy All Egmond aan Zee OWF Power
Shell Energy Europe has entered into an offtake agreement for 100% of the power generated from the Egmond aan Zee offshore wind farm, the Netherlands' first large-scale offshore wind farm, in which Shell holds a 50% stake.
DONG Energy Invests in UK Tower Factory, Secures Preferred Access Rights
DONG Energy is making a a multi-million pound investment in CS Wind's new offshore tower manufacturing facility in Campbeltown, Scotland, which will give DONG Energy preferred access rights to towers for its offshore wind farms.
Danes Developing Drone UXO Hunter
Technical University of Denmark (DTU) has teamed up with compatriot drone company Sky-Watch to develop a drone with magnetometers capable of mapping mines in former war zones, which will initially be used to identify potential unexploded ordnance (UXO) along the power cable routes of future offshore wind farms.
Swedish Offshore Wind Project Dead in the Water
The Government of Sweden has decided not to issue a permit to Blekinge Offshore AB for the construction of an offshore wind farm in Hanöbukten.
Smulders Kicks Off Beatrice Works
Smulders has completed the first jacket foundation section for the Beatrice offshore wind farm, for which the company is building a total of 28 jackets.
DCNS to Tap Into Floating Wind Market with New Subsidiary
French-based company DCNS plans to establish a marine energy subsidiary that would be dedicated to floating offshore wind, tidal and ocean thermal energy conversion (OTEC) technology.
VIDEO: Design and Engineering (Expertise Hub)
With the offshore wind industry still in process of reaching its full technological and economical potential, innovation and cost reduction are inevitable subject whichever part of the industry one refers to. This might especially be true with design and engineering, where companies are trying to come up with novel and cost-effective solutions to advance the offshore wind sector, as well as to benefit from the growing market on the basis of their own ingenuity.
Mitsubishi, Eneco Team Up to Build Belgian Norther OWF
Mitsubishi Corporation and Eneco have reached an agreement to establish a new fifty-fifty joint venture that will invest in Belgian Norther offshore wind farm.
VIDEO: Foundations (Expertise Hub)
Tonnes of steel are being used to produce structures that support wind turbines installed at sea, erected at various distances from shore and featuring various generating capacity. As the offshore wind sector moves forward, wind farms are growing in scale, turbine capacity is increasing and the infrastructure is moving more and more away from land.
Germany Smashes Offshore Wind Power Production Record
German offshore wind farms are expected to generate 13 billion kWh of electricity in 2016, a 57 percent jump compared to 8.3 billion kWh generated by wind farms off Germany in 2015.