WindSentinel Sensing the Wind Off French Coast
AXYS Technologies' FLiDAR WindSentinel buoy has been deployed in Brittany, France. Equipped with dual LiDAR sensors, WindSentinel will measure the wind resource and expected energy production at the Bay of Saint-Brieuc offshore wind farm, developed by Ailes Marines.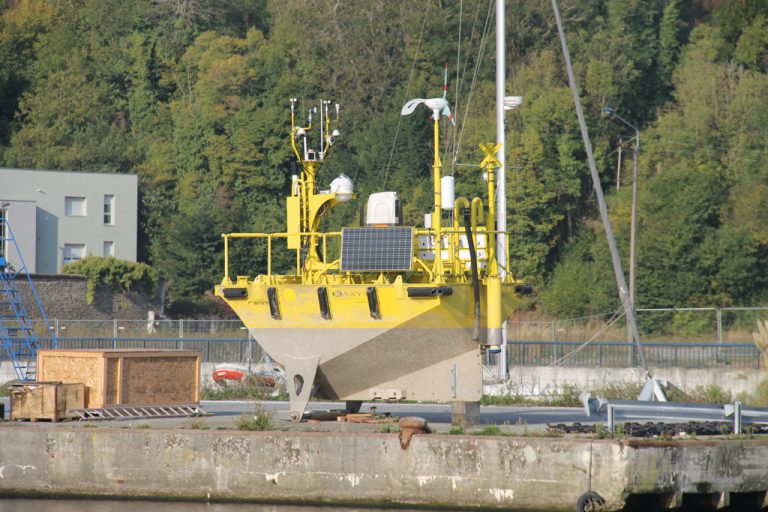 The WindSentinel system will be deployed for a minimum of 12 months to gather comprehensive wind speed and wind direction data at heights of up to 200m, along with metocean data including directional waves, ocean currents, tide, salinity, water temperature, atmospheric pressure and air temperature.
"AXYS is delighted to work with Ailes Marines to support the development phase of this offshore wind farm in France," said Terry Tarle, AXYS President and CEO. "This WindSentinel system, equipped with fully redundant LiDAR systems, enables us to meet the projects' high data availability and reliability requirements and ensure project success."
The EUR 2 billion project was awarded to Iberdrola – Eole-Res consortium in 2012. It will comprise 62 Adwen's 8MW turbines, scheduled to go online in 2020.
Iberdrola is the majority shareholder with 70% stake in the project, while the remaining 30% is held by Avel Vor, a joint venture between Eole-Res and Caisse des Dépôts.