Siemens Celebrates Topping Out in Cuxhaven, Hull Factory to Start Operation Next Week
Siemens held the topping out ceremony for its new wind turbine manufacturing facility in Cuxhaven, Germany, today.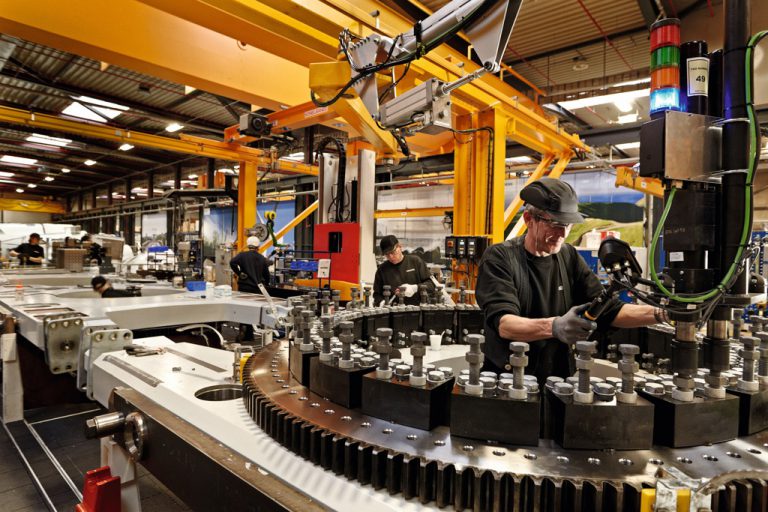 The structural steel uprights now stand for the production building in Cuxhaven, which will offer 56,000 square meters of floor space. A two-story building enclosing some 3,800 square meters of floor space is being erected next to the production building to house offices and the site cafeteria.
The production building is scheduled for completion by mid-2017, when it will begin producing nacelles for Siemens' offshore wind turbines. Meanwhile, the company's new wind turbine blade manufacturing plant in Hull, England is set to begin operation next week.
Siemens said that this new facility in northern Germany is one of its most important investment projects in recent years, with some EUR 200 million invested in what is the company's first offshore wind turbine production plant in Germany.
Markus Tacke, CEO of Siemens' Wind Power and Renewables Division, said: "The new manufacturing plant is part of our efforts to establish offshore wind power as a key pillar of a sustainable energy mix. At the same time we're creating up to 1,000 attractive jobs here and thereby supporting sustainable structural change in the coastal region."
Siemens has already received almost 1,600 job applications so far. A number of suppliers who will serve the plant have also announced plans to establish local businesses, the company said.