Borssele, Danish Nearshore Bids Slash LCOE in H2 2016
Competitive bidding for projects in Denmark and the Netherlands has driven global levelised costs of electricity (LCOE) from offshore wind down to a benchmark estimate of USD 126 per megawatt-hour in the second half of 2016, down 22% from the first half of 2016, and 28% from the second half of 2015, according to Bloomberg New Energy Finance (BNEF).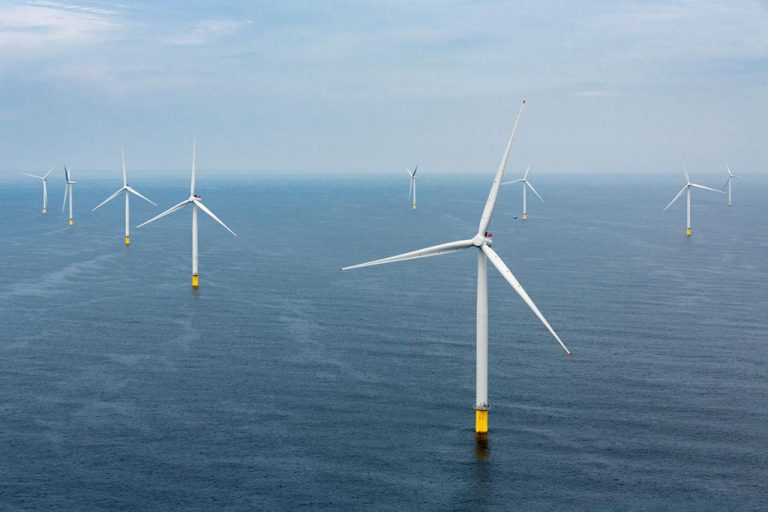 In September, two offshore wind projects in Danish waters totalling 350 megawatts were awarded to Vattenfall with a record-breaking bid of just EUR 60 (USD 67.33) per MWh.
In July, DONG Energy, won a contract to develop the 700MW Borssele I & II Dutch offshore array at EUR 72.70 per MWh.
Other projects, such as those in deep UK waters, are going ahead at higher cost, and this explains why the global benchmark, while falling rapidly, is well above these recent figures from Denmark and the Netherlands, BNEF said.
Seb Henbest, head of Europe, Middle East and Africa at BNEF and in charge of the levelised cost modelling work, said: "For years, offshore wind has been regarded as a high-cost option compared to onshore wind, solar PV, coal and gas. This study shows that the economics of offshore wind are now improving fast, with the best sites getting closer to striking distance of more mature technologies."
BNEF's work on levelised costs draws on thousands of data points collected by the company's analysts and researchers, on capital costs, financing, operations and maintenance expenses and capacity factor – the amount of electricity generated per year from a given capacity in megawatts.
Tom Harries, offshore wind analyst at BNEF, said: "Behind this improvement are the use of much bigger turbines, enhanced knowhow on managing the construction of arrays in the North Sea, and the impact of auction programmes in Europe. The latter have simplified development by providing transmission and a permitted site, and have led to fierce competition between bidders."