Vattenfall Places EOWDC Order with MHI Vestas
MHI Vestas Offshore Wind has received an order from Vattenfall-owned company, Aberdeen Offshore Wind Farm Ltd, to supply turbines and services for the European Offshore Wind Deployment Centre (EOWDC), also known as Aberdeen Offshore Wind Farm, in the UK.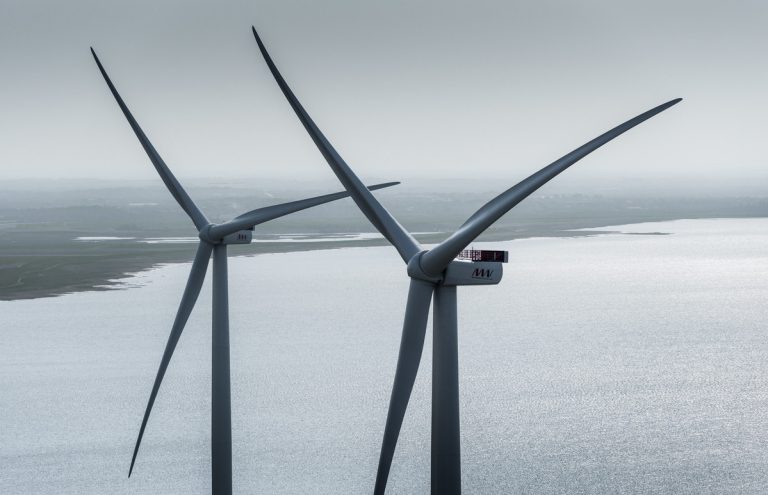 MHI Vestas will deliver eleven V164-8.0MW turbines, which will be the first to be able to power up to 8.4MW, and a full scope service contract of up to 20 years to optimise power production.
The wind turbines have been optimised for the project, utilising an enhanced power mode to be able to deliver an output of 8.4MW – making them the most powerful wind turbines in the world. This will further increase productivity from the EOWDC with it delivering a total capacity of at least 92.4MW.
MHI Vestas' CEO, Jens Tommerup said: "Larger and more powerful wind turbines such as the V164-8.0 MW are a key driver of cost reduction. The turbine has an optimised rotor to generator ratio and the use of the 8.4 MW power mode will maximise output and increase value for the customer. We are looking forward to working with Vattenfall on delivering leading technology and services to the EOWDC."
Adam Ezzamel, project director for the EOWDC at Vattenfall, said: "Choosing MHI Vestas' V164 underpins our vision for the EOWDC to be a global-leading hub of innovation. The turbines will be paired with game-changing suction bucket foundations, representing an industry first, and will contribute significantly to reducing operational costs as well as help boost the industry's drive to competitive clean power."
The 92.4MW EOWDC will conduct thorough testing and demonstration of next generation products and services that will drive down the cost of offshore wind power. In addition to the 8.4MW power mode, power curve optimisation, tower dampers as well as a 66 kV electrical infrastructure and other innovations will be tested.
The V164-8.0 MW turbines feature new transformers and switchgears to enable connection to the 66 kV grid.
Blades for the Aberdeen Offshore Wind Farm will be produced at the MHI Vestas blade factory on the Isle of Wight, where over 280 employees commenced production of 80 m blades for V164 turbines in May 2015.
"We are proud to produce high-technology components for our turbines in the UK and be part of the continuous expansion of the local supply chain for offshore wind power. The prototype blades for the V164-8.0 MW were designed, manufactured and tested at the Isle of Wight facility and we have developed the unique skills and processes necessary to produce blades on a large scale," said Jens Tommerup.