World's Largest Offshore Wind Turbine Up at Burbo Bank 2
The first of 32 MHI Vestas 8MW wind turbines has been installed at the Burbo Bank Extension offshore wind farm. The turbines are the largest in the world and this is the first time they have ever been used in an offshore wind farm, DONG Energy said.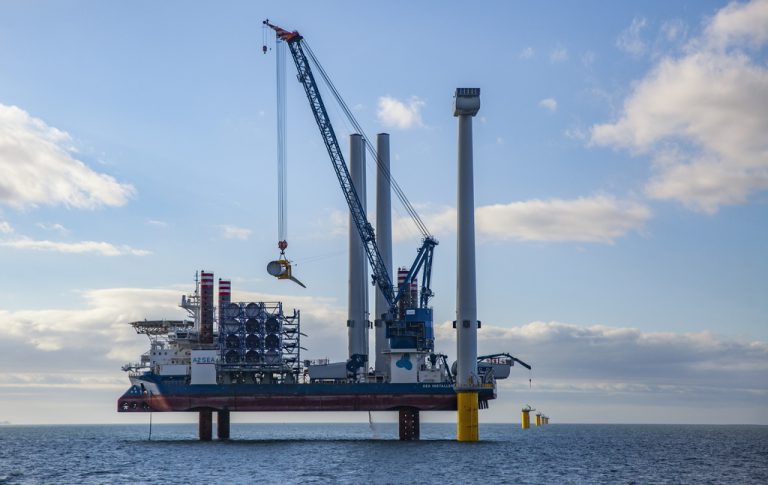 Once completed, the 258MW Burbo Bank Extension will generate enough electricity to power over 230,000 UK homes.
Claus Bøjle Møller, project director, said: "The installation of this world-first technology shows DONG Energy is really leading the way in offshore wind energy.
"By using bigger turbines we are able to bring down the cost of providing clean, renewable energy to homes around the UK."
The wind turbine was installed by A2SEA's vessel Sea Installer.
"This is the first time ever MHI Vestas' 8MW turbine has been installed offshore. We used their new patented lifting tool and our newly extended boom. Our experienced crew did a great job in both handling the new equipment and the new components," says Jan Riisgaard, Master on board Sea Installer.