Report: Gamesa and Siemens Turn Down GE's Bid for Adwen
Gamesa and Siemens have rejected GE's first bid to buy offshore wind turbine manufacturer Adwen, Reuters cited sources familiar with the matter as saying.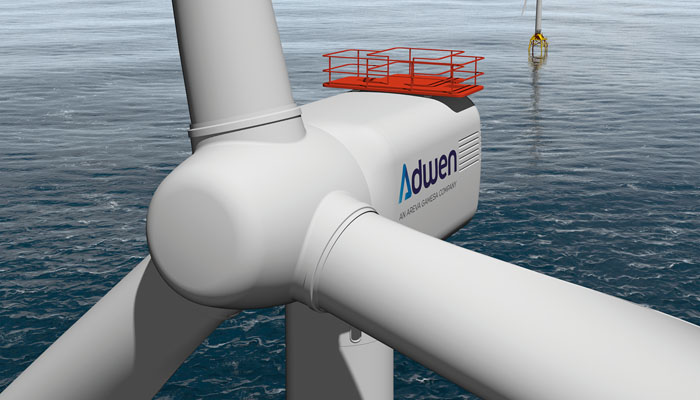 However, GE still has an option to improve its bid before the deadline, a source told Reuters.
Adwen is a 50-50 joint venture established in March 2015 between Gamesa and France's Areva. Gamesa has reportedly valued its stake in Adwen at EUR 60.6 million, and the same value is given to Areva's half.
The offshore wind turbine maker was reported to be in the way of the merger between Gamesa and Siemens, which was approved by the two companies in June 2016.
As part of the merger agreement, Gamesa – in alignment with Siemens- grants Areva a put option for Areva's 50 percent stake and a call option for Gamesa's 50 percent stake in Adwen.
Both options will expire in September. Alternatively, Areva can in this time divest 100 percent of Adwen to a third party via a drag-along right for Gamesa's stake.
At the end of this 3-month period, Areva said it will disclose the option selected for the divestiture of its shares in Adwen. The commitments made by Adwen as part of the tender process for the offshore wind farms for electricity production in France will remain borne by Adwen, Areva said.
Gamesa and Areva received commitments from the French government that Adwen's 8MW wind turbines will be used for projects offshore France totaling 1.5GW on condition that the turbines are built in France.
Adwen has recently started civil works in Bremerhaven to prepare the site for the installation of its 8MW prototype at the site.
Offshore WIND Staff