Massachusetts Settles on 1600MW Offshore Wind Target by 2027
The Massachusetts State Legislature on 1 August voted on and passed an energy bill which includes a requirement that utilities enter into long-term contract for 1,600MW of offshore wind power not later than 30 June, 2027.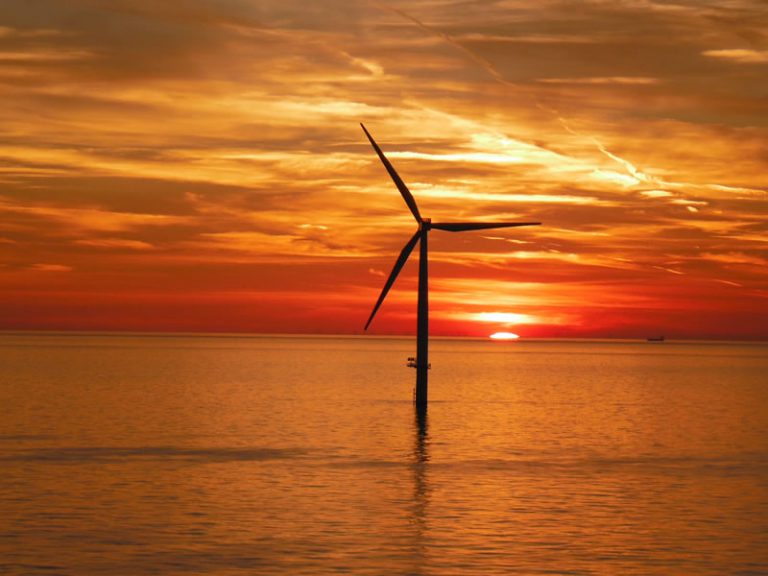 The Bill H.4568, An Act to Promote Energy Diversity will now go to the Governor of Massachusetts, Charlie Baker, for his signature.
The proposed offshore wind capacity can be seen as a compromise between a bill which passed the Massachusetts House of Representatives on 8 June and which called for 1,200MW of offshore wind capacity to be developed, and a bill which was unanimously adopted by the Massachusetts State Senate in early June which required energy companies to contract for 2,000MW of offshore wind power by 2027.
DONG Energy has welcomed the news, saying that this is the first legislation of its kind that includes a specific carve out for offshore wind at a scale necessary to create a viable market in the United States.
"The adoption of this legislation is a landmark moment for Massachusetts' clean energy future and a victory for the Commonwealth's residents and businesses," said Thomas Brostrøm, General Manager of North America, DONG Energy Wind Power.
"This bill will allow the creation of a viable offshore wind energy industry here in Massachusetts, delivering cost effective clean energy, helping the state reduce greenhouse gas emissions."
DONG Energy said the company is committed to delivery of a utility-scale wind farm with an installed capacity of up to 1,000MW offshore Massachussetts. The company expects a project of this dimension to create an estimated 1,000 new jobs in Massachusetts during construction and approximately 100 new jobs in the state to support the operational life of the offshore wind farm.
While there are several more steps in the regulatory process before construction can begin, a dedicated commitment for offshore wind is a critical step in the process, DONG said.
"DONG Energy looks forward to the opportunity to bring clean, renewable offshore wind energy to the U.S. With this legislation, Massachusetts shows clear leadership in setting out a strong ambition for offshore wind," Brostrøm said.
"The offshore wind industry has the potential to create thousands of local jobs up and down the East Coast, and Massachusetts' has positioned itself to be the leader in making the industry a reality. Additionally, this creates the right environment for competition between the developers allowing the best value for ratepayers for any offshore wind contracts awarded."