Boskalis Boards EOWDC Ship
Royal Boskalis Westminster has been appointed the preferred Offshore Balance of Plant contractor by Vattenfall for the construction of the European Offshore Wind Deployment Centre (EOWDC).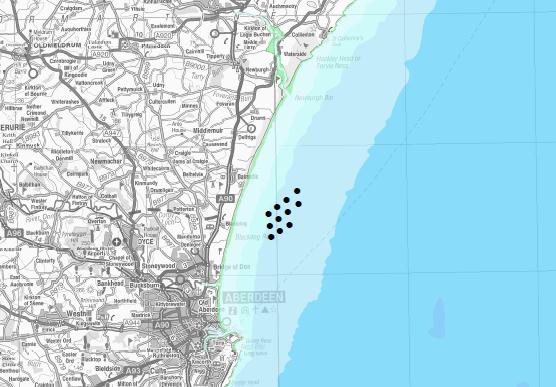 The contract includes all offshore elements of the wind farm, with the exception of the wind turbine supply.
Offshore works in preparation for full construction were carried out in March with geotechnical site investigation at each of the EOWDC's turbine locations to assess the seabed, with the data acquired being used to inform the final design and micro-siting of the turbine foundations.
Full offshore construction is scheduled to start in late 2017 or early 2018.
The EOWDC is a project developed by Vattenfall and the Aberdeen Renewable Energy Group (AREG), which will consist of eleven wind turbines with a consented capacity of up to 100MW.
Donald Trump has been fighting the project claiming it will ruin the landscape and the view from his golf resort in Aberdeen. In December 2015, after the UK's Supreme Court ruled against Donald Trump in his latest legal battle against the project, the billionaire, and one of the US presidential candidates, announced he will take the fight to the next level, namely to European courts.