DolWin2 Disconnected Due to Repair Work
During the test phase of the DolWin2 offshore grid connection, a cable component had failed repeatedly and TenneT decided to power off the system and has asked ABB to address the issue.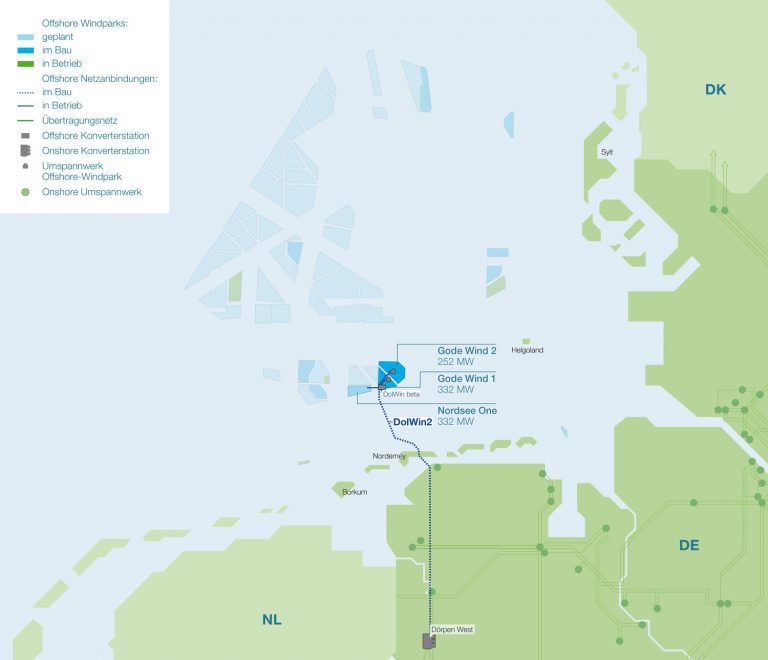 The companies will now investigate whether an individual case or a systemic material error is in question, and then ABB will remove the cause of failure.
DolWin2, which will transmit the energy from offshore wind farms Gode Wind 2 and Gode Wind 1 to the land, was first powered on 12 February. Since then, there were a total of five unplanned automatic shutdowns of the network connection, for which TenneT has assumed are due to a fault somewhere in the HVDC cable. ABB already started on identifying and removing the problem.
Lex Hartman, member of TenneT's management, said that with the move to discontinue the preparation for putting the grid into full operation, the company is fulfilling its responsibility as a transmission system operator, ensuring there are no problems in the network operation later on and avoiding any potential burdens for electricity consumers in the future.
Offshore WIND Staff