More than 1/3 of Veja Mate's Monopiles In
Twenty-four monopiles have been installed at the Veja Mate offshore wind farm, thus crossing a milestone of having one third of its 1300T monopiles in their respective positions.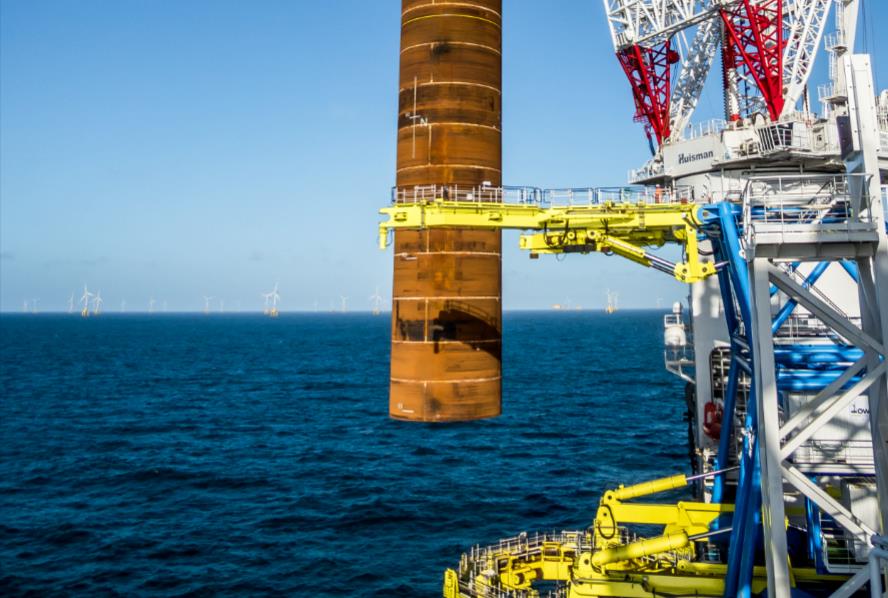 The construction phase began in April 2016, and the contractor Offshore Wind Force (OWF) has managed to install 24 monopiles at the site in the German North Sea using the world's largest jack-up vessel, Seajacks Scylla.
Rasmus Miller, Foundation Package Manager, said: "It's quite an achievement to maintain installation speed of the world's heaviest monopile with a newly-built mega jack-up vessel and balance the requirements from the authorities. After an initial learning curve, speed picked-up and on the 28th of May OWF was able to complete installation of two monopiles in a single day." 
To date, the project remains on schedule, Veja Mate Offshore Project GmbH said. The next step in construction of the Veja Mate wind park will be installation of transition pieces, which will commence next week and will be completed independently from the monopiles.
The 402MW, EUR 1.9 billion offshore wind farm will feature 67 Siemens 6MW wind turbines and is expected to be fully operational by the end of 2017.