DolWin Gamma Substructure on Its Way to the North Sea
Two almost identical jacket structures for DolWin gamma offshore converter platform are on their way to be installed in the North Sea.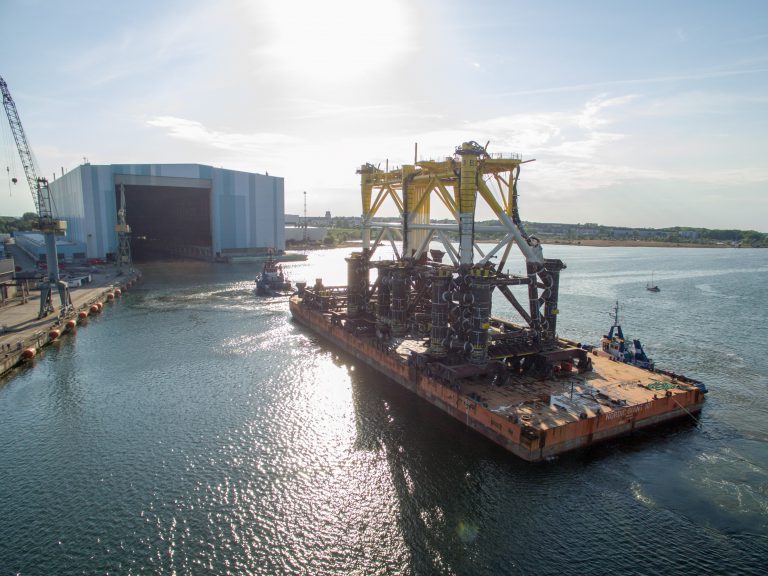 The structures will be positioned at sea with a spacer frame, accurately fitting them into the right place. Nine piles per jacket will anchor the support structure to the seabed, which had to be prepared prior to the installation due to uneven surface.
A barge is transporting the two parts to their destination 80 kilometers off the German coast. Later on, the DolWin gamma topside will be placed on the jacket.
Jacket parts were built at Nordic Yards' Stralsund and Wismar facilities, while the DolWin gamma topside is being completed in the company's Warnemünde location. Nordic Yards is building the platform on behalf of GE Grid GmbH, the general contractor of TenneT for the project, responsible for the construction of offshore platform and the land-side converter station for the high-voltage cable, and the installation of all electrical equipment.
Offshore WIND Staff