The rise of the renewables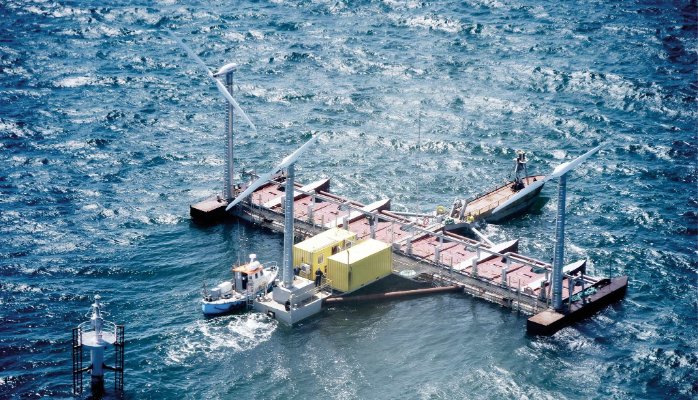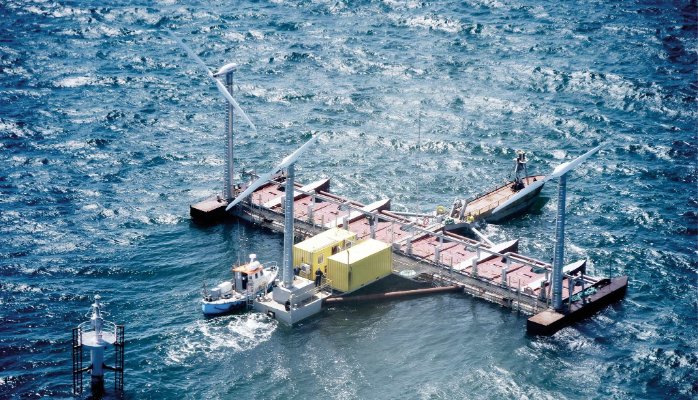 According to the International Energy Agency (IEA), energy demand will rise by almost 40 percent in 2040. But at the same time, the energy industry faces challenges with a changing climate which requires a drastic reduction of greenhouse gas emissions. So, it's no surprise that renewable energy will be a very important part of the worldwide energy supply. The IEA even reported recently that renewable energy could surpass coal, nuclear power, and natural gas as the world's largest source of electricity within only 15 years. In this light it speaks for itself that Offshore Energy Exhibition & Conference 2015 (OEEC), one of the leading international conferences on all facets of offshore energy, saves some spots for the developments and innovations in renewable energy.
Although it's nothing new for countries and companies to invest in renewable energy, it seems like this 'alternative' form of energy production grows faster than ever. The European Union set themselves a target of a 20 percent share of renewable energy in 2020 and according to the European Commission's biennial progress report, it looks like the EU as a whole is going to achieve this.
China, seen as a conservative country, is definitely a force to reckon with on clear power. The country spent more than $80bn in new renewables generating capacity and is now the largest wind power market in the world. Maria van der Hoeven, Executive Director of the IEA told BBC News in June:"China have increased their power generation from renewables from really nothing 10 years ago to 25% now. These are very important signals that China is moving into the right direction."
But ahead of them all must be Australia. The Conservation Council of Western Australia recently released a report where they stated that the South of Australia could be powered 100% by renewable energy in not more than 15 years.
Marine energy
One of the alternative energy sources explored the last couple of years is marine energy; energy that can be extracted not only from waves and tides, but also from salinity and temperature differences in the ocean. Ocean water is always in motion, and this can be converted into vast amounts of useable energy. An available form of offshore energy that is still in its infancy, but has huge potential. In terms of cost and because this type of energy generation has less of a strain on the environment. Ocean energy offers many possibilities worldwide to produce substantial amounts of renewable energy. Recently Chile signed a declaration to co-finance the local Marine Energy Research and Innovation Centre. It's the first center of its kind in Latin America and the state will finance 58% of the total costs of USD 20 million (EUR 17.6m).
Recent developments in the offshore industry also deserve a range of programs dedicated to shedding light on those subjects. Offshore Energy 2015 wants to update the industry on the various possibilities and innovations available. That's why Marine Energy will be featured in one of the Technical Sessions at the conference.
Offshore WIND 2015
To allow parties to obtain information on several levels of offshore energy, the annual Offshore WIND Conference (OWC) will take place a day prior to Offshore Energy 2015 at Amsterdam RAI, on Monday October 12th. The theme of year's sixth annual Offshore WIND Conference is "Building an industry without borders". A theme that hopes to not only exceed international borders, but also break down the barriers in legislation as well as mental barriers, discovering how people can promote the growth of the industry.
Public opinion
It becomes more and more clear for companies in the offshore energy industry that there is a lot to gain on the matter of renewable energy. In an interview with Blue & Green Tomorrow, CEO of Royal Dutch Shell Ben van Beurden speaks out about the necessity of extending the investments in renewable energy: "In a world where, as we heard recently, Saudi Arabia has ambitions to become a 'global power in solar and wind energy', the vision of a long-term future powered in the main by renewables is one none of us can ignore." He also wants to encourage all OPEC members to take these developments in renewable energy more than serious: "Not least because I believe twenty years from now, if we don't act, global public opinion will be unforgiving."
Check www.offshore-energy.biz or www.offshorewindconference.biz for the full program or to register for Offshore Energy Exhibition & Conference 2015 and Offshore WIND Conference 2015.