Bilfinger Wins the Race
Bilfinger Mars Offshore has won an order for the production of 91 steel foundations for Dong Energy's Race Bank North Sea wind farm.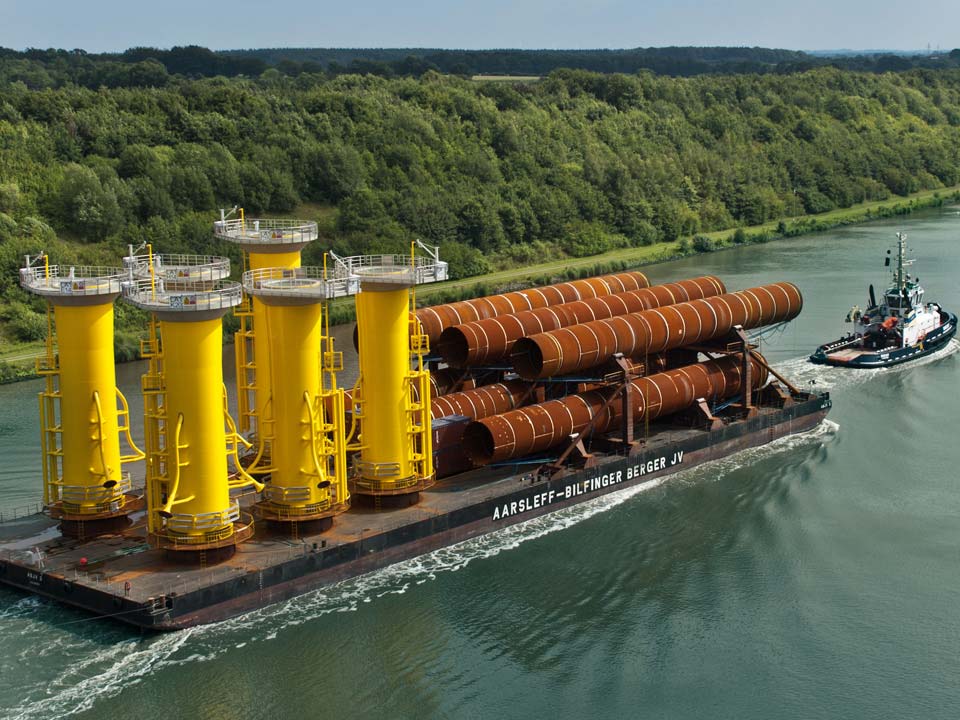 The wind park, located 28 kilometers from the United Kingdom's east coast, will have an output of about 580 MW and will provide 400,000 households with electricity.
"We will begin with the work as soon as the plant is officially opened in October 2015 and will complete production of the steel foundations by the end of the coming year", says the responsible Member of the Bilfinger Executive Board, Joachim Enenkel.
Bilfinger Mars Offshore is part of Offshore Systems which Bilfinger put up for sale at the beginning of 2015 in order to further focus the Group's activities on engineering and services.
"A total of more than 560 foundations for wind turbines, metering masts and and substations have been built to date and a volume of more than €100 million is anticipated for 2015," said the company in a statement.
Image: bilfinger