GoBe Consultants Win Neart na Gaoithe Job
GoBe Consultants has won a contract with Mainstream Renewable Power for Neart na Gaoithe Offshore Wind Farm Post Consent Compliance works.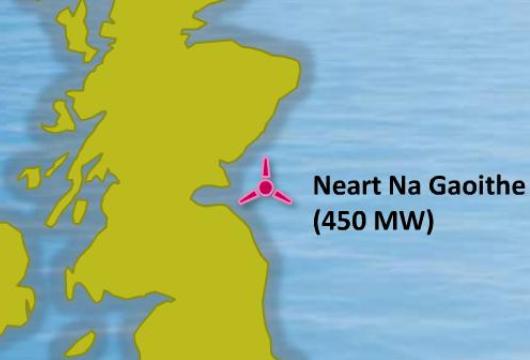 The company will manage the discharge of the offshore Section 36 and Marine Licence consent conditions for the project.
The work will entail the provision of project management services, technical environmental services and stakeholder consultation. The work will require the development of monitoring plans and the delivery of key compliance documents such as the project environmental management plan, construction method and design statements, various management and mitigation plans, and the preparation of the decommissioning plan.
GoBe will be working closely with the main construction contractors and the broader Mainstream Renewable Power team as well as liaising with key statutory and regulatory bodies in Scotland to ensure compliance is achieved and consent requirements are discharged in facilitating the broader development process.
GoBe staff members are also currently fulfilling a range of roles on marine renewables projects during the post consent phase as well as continuing to provide high quality services relating to overall EIA project management, offshore EIA project management, offshore stakeholder liaison, drafting of technical EIA chapters (including benthic, fish and shellfish, marine ornithology, marine mammals), GIS provision, and the provision of consenting and planning advice on marine licensing, Section 36 and NSIP projects from our offices in the South West of England and Glasgow, Scotland.
Image: Mainstream Renewable Power