UK: MHI Testing Digital Hydraulic Drive Train for OW Turbines
Mitsubishi Heavy Industries, Ltd. (MHI) yesterday begun onshore verification testing of a large-scale (MWT167H/7.0) digital hydraulically driven offshore wind turbine at the Hunterston Test Centre in the United Kingdom.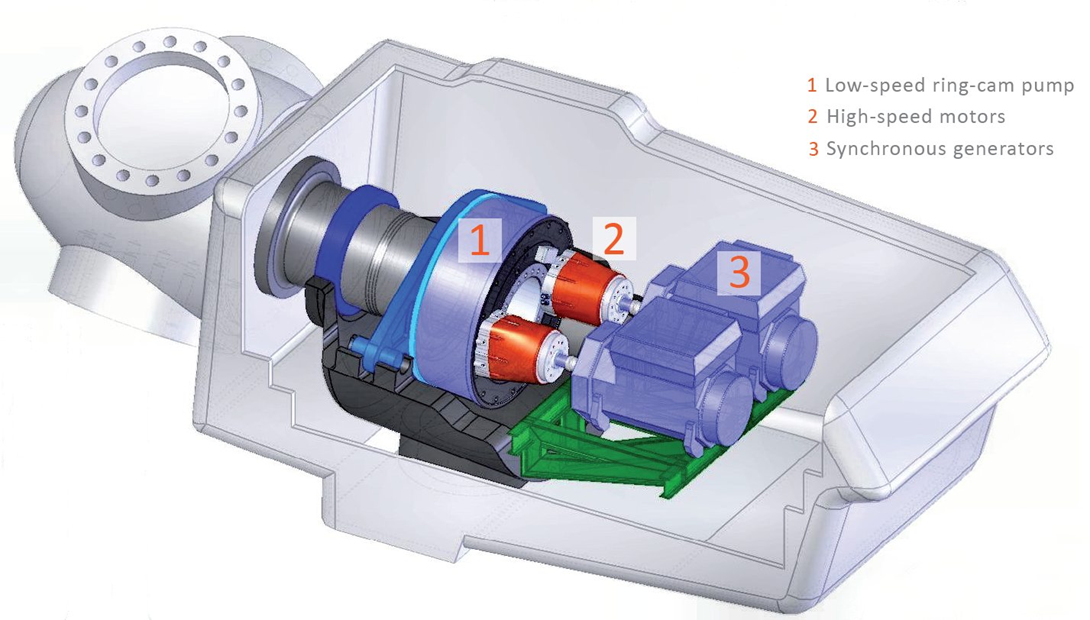 The wind turbine was developed with support from Japan's New Energy and Industrial Technology Development Organization (NEDO), the UK Department for Business, Innovation & Skills (BIS) and Innovate UK (TSB).
Its operation at the Hunterston site is the world's first for a large-scale wind turbine with a hydraulic drive train controlled by Digital Displacement.
The test turbine at Hunterston is a 7MW unit featuring a Digital Displacement controlled hydraulic drive train in its power transmission system. This technology was developed jointly by MHI and Artemis Intelligent Power, Ltd., a venture firm acquired by MHI in 2010, this acquisition brought in the Artemis's hydraulic Digital Displacement2 technology.
Equipped with this system, the wind turbine converts wind energy by a combination of pumps and motors to produce a constant speed irrespective of the blade rotation speed, eliminating the need for a step-up gearbox, complex generator technology and power inverter.
The wind turbine was constructed at the site by assembling the nacelle and other core components transported to the UK from MHI's Yokohama Dockyard & Machinery Works (Kanazawa Plant) and European locations. The rotor blades are 81.6 meters long, with a rotor diameter of 167m. Rotor hub height is approximately 110m, and overall tip height is close to 200m.
Based on the results of the onshore verification testing at Hunterston, MHI plans to install a second and similar hydraulically driven wind turbine during 2015 on a floating platform within a wind farm verification research project being implemented offshore from Fukushima Prefecture.
Subject to successful verification testing at Hunterston and Fukushima, MHI intends to supply the new hydraulic drive train to MHI Vestas Offshore Wind A/S, a joint venture dedicated to offshore wind turbine market development with Vestas Wind Systems A/S of Denmark.
Image: MHI