Infographic: European Offshore Wind in 2014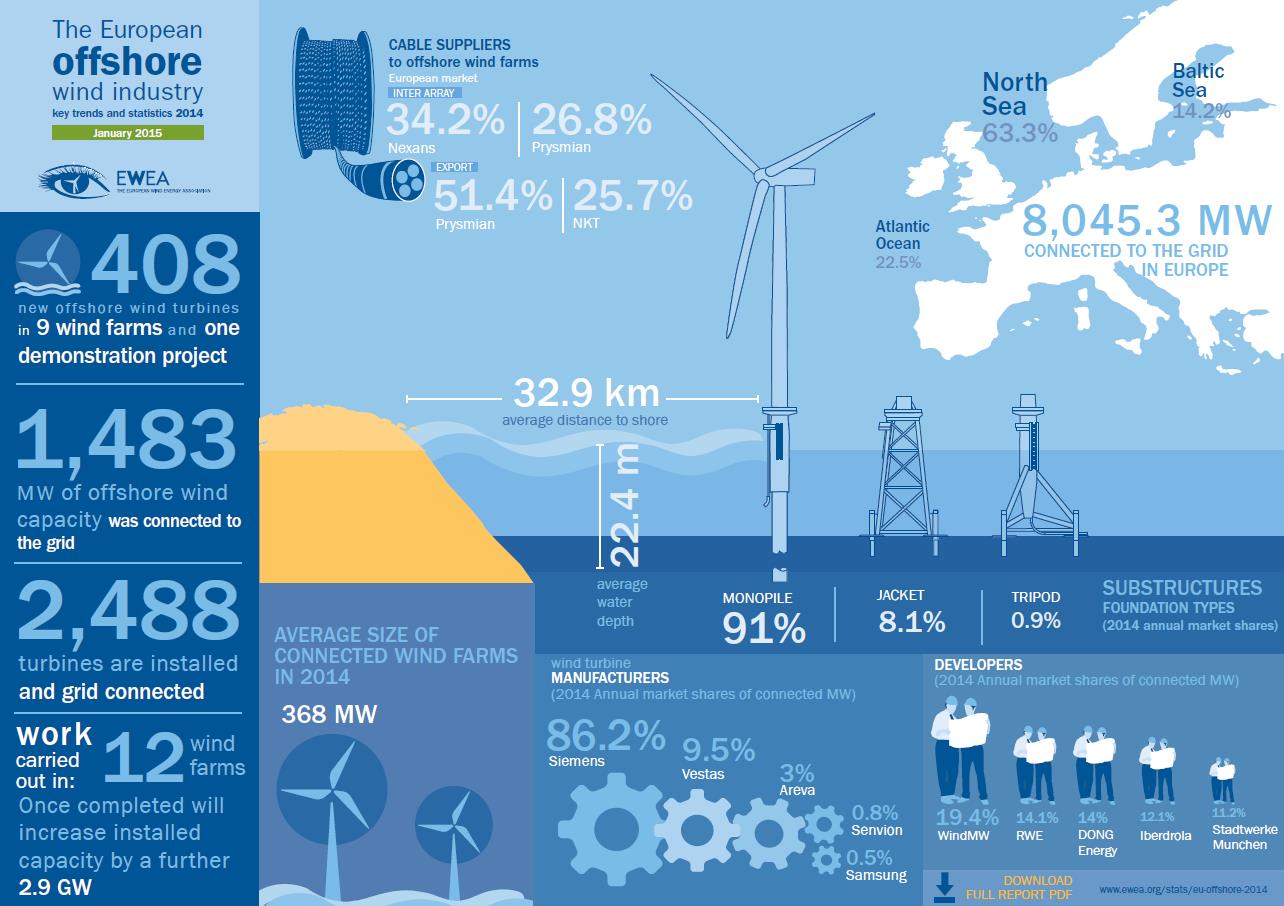 Along with its annual report on offshore wind in Europe last year, European Wind Energy Association (EWEA) has also published an infographic that shows statistical details of the industry.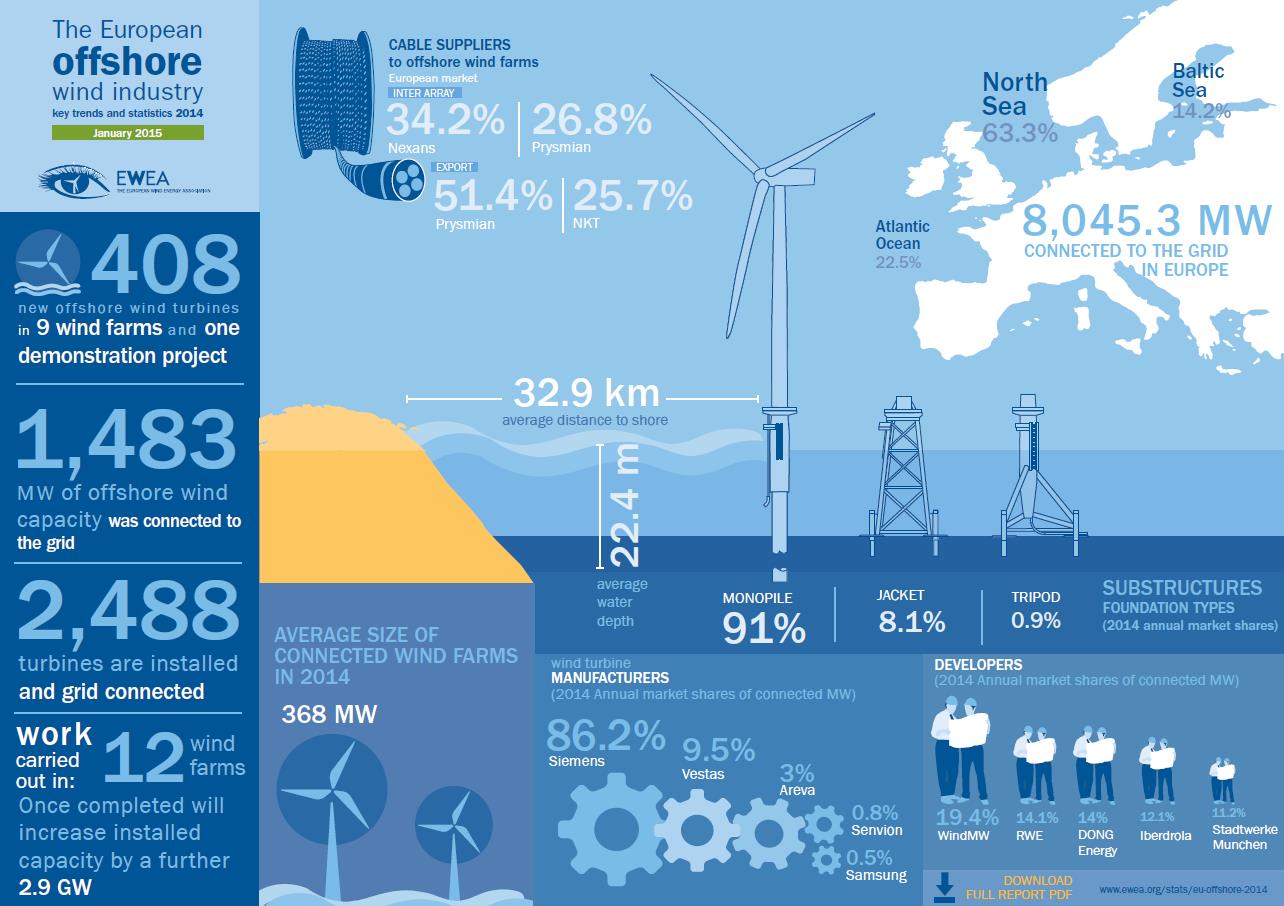 Here are some other fun facts about the European offshore wind from EWEA's report:
–  The average water depth of wind farms completed, or partially completed, in 2014 was 22.4 metres (m) and the average distance to shore was 32.9 km.
–  536 turbines were erected during 2014, an average of 5.9 MW per day. 373 of these turbines are awaiting grid connection.
– 78.8% of substructures are monopiles, 10.4% are gravity foundations, jackets account for 4.7%, tripods account for 4.1%, and tripiles account for 1.9%.
–  There are also two full-scale grid-connected floating turbines.
–  Once completed, the 12 offshore projects currently under construction will increase installed capacity by a further 2.9 GW, bringing the cumulative capacity in Europe to 10.9 GW.
Source: EWEA