LOC Appoints Marine Assurance and Risk Group Director
LOC Group Ltd (London Offshore Consultants) – a leading global marine engineering consultancy – has appointed Andrew Pointing into the newly created role of Group Director, Marine Assurance and Risk.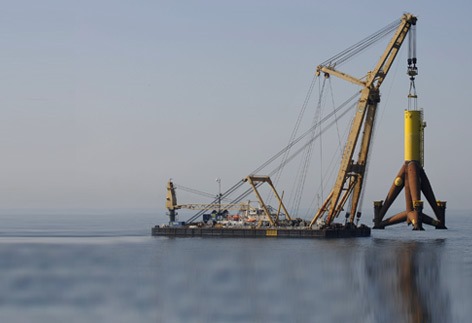 This new position is part of an ongoing restructuring process which sees LOC creating a number of group-wide roles to ensure its business sectors are fully coordinated across regional boundaries. The company recently created a Group Director for Shipping Services and Group Director for Energy Services.
Andrew's initial task will be to focus on developing LOC's services in the areas of dynamic positioning, vessel assurance surveys and the movement of offshore units.
Andrew has been with LOC since 1995 and is a Master Mariner by background. He has managed the LOC Norway office since 1998 where he acted as contractor's representative on a number of Norwegian based projects, worked on major marine casualty investigations and performed duties as a marine warranty surveyor on a range of projects. He will continue to be based in Stavanger.
Alan Clifton takes over from Andrew Pointing as Managing Director, LOC Norway. Alan joined LOC in 2002 from Aker Kvaerner and in his former role as Operations Director he had been involved in managing the majority of the many marine warranty projects handled by LOC Norway.
Announcing the two new appointments, Group CEO, Andrew Squire said:
"As LOC continues to expand its range of services and its geographic footprint, it is important that we maintain the high standards of service for which we are known throughout the marine, insurance and energy sectors. The creation of a new Group Director to oversee marine assurance and risk will ensure that our customers across the globe continue to receive the best possible service from LOC.
"I am delighted to make these two important appointments today and I congratulate Andrew and Alan on their new positions." 
Press release; Image: LOC Group