AVEVA Announces Details of Its World Summit 2014
AVEVA has announced additional speaker, sponsor and agenda details for this year's AVEVA World Summit. The global event is being held in Berlin, Germany, from 14-16 October. AVEVA customers from across the world's process, plant, power and marine industries are invited to the Summit to share their experiences and business challenges.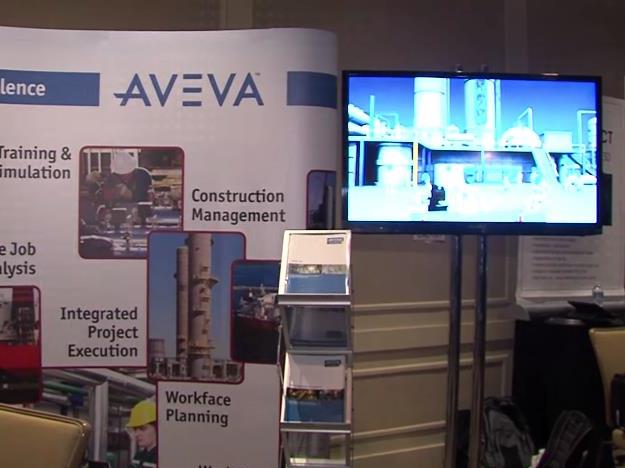 Industry giants AMEC and RasGas will open the customer presentations, describing how AVEVA technologies are enabling them to lead the way in the creation and management of complex digital assets. These will be followed by 16 additional case study presentations from leading EPCs, OOs and shipbuilders, including Jacobs, Worley Parsons, Foster Wheeler, Toyo, AREVA, ADMA OPCO, Atkins, Daewoo Shipbuilding & Marine Engineering and Namura. Customer speakers will share real-life scenarios that cover a wide variety of projects and asset operations from around the world.
A key theme of the event is advances in visualisation technology and how these are changing the way we do business. Dr James Bellini, a leading Futurologist and author, will make a keynote speech on this subject and moderate the two-day event. Dr Bellini is a respected broadcaster and commentator on global social, economic and technology trends.
The Summit will also feature presentations from AVEVA's strategic partners, Capgemini, EMC and ETAP, while other event sponsors include Daewoo Shipbuilding & Marine Engineering, DotProduct and Trimble.
"The programme for the 2014 AVEVA World Summit is our strongest yet," commented Mat Truche-Gordon, Executive Vice-President, Business Strategy and Marketing, AVEVA. "We have an impressive list of customer speakers eager to share their knowledge and success. The Summit has established itself as a place for decision makers to meet and discuss how technology can support them in meeting the challenges of the industries we serve. At AVEVA we strive to always be the leading innovator and our customers' most trusted partner; the Summit plays a key role in realising this vision." 
[mappress mapid="14299″]
Press release, October 02, 2014; Image: AVEVA