German Offshore Wind Trade Mission Eyes Humber Potential
Senior figures from the German offshore wind and renewables sector are to visit the Humber this week on a trade mission to foster closer ties between the two countries.
Organised by Team Humber Marine Alliance (THMA) and supported by the region's local authorities, the Chamber of Commerce and the Humber LEP, the three-day visit will take in many of the region's offshore wind and renewables facilities on the north and south bank of the river.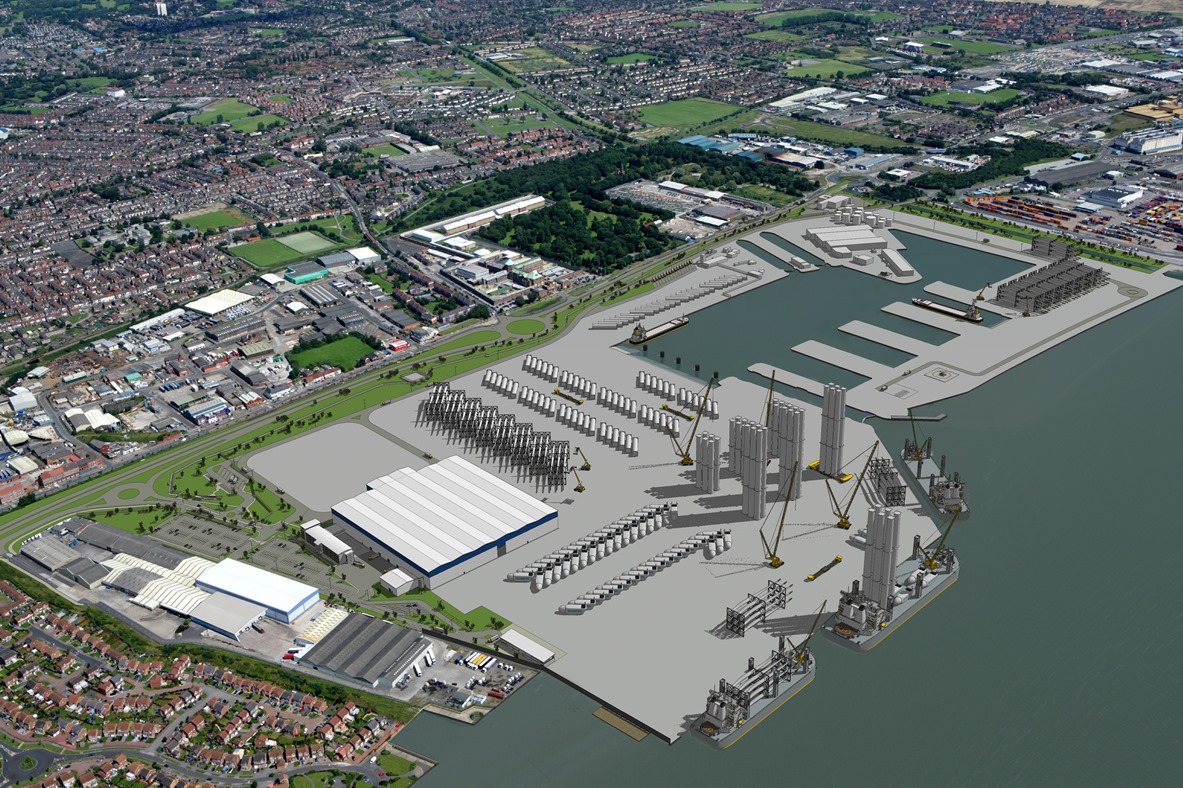 Arriving on Wednesday, September 17, 15 delegates from the Wind Energy Agency (WAB), northwest Germany's wind energy industry network, will tour Green Port Hull, including Siemens' offshore wind manufacturing sites, Able Marine Energy Park, the CATCH training facility at Stallingborough, Port of Grimsby East, as well as THMA member companies in Grimsby, Hull, Scunthorpe and Immingham.
Ronny Meyer, managing director of Bremerhaven-based WAB, said: "As the Humber is one of the leading regions for offshore wind in the UK it is an absolutely key market for us.
"The mission will also allow us to share knowledge and come to a better, more transparent understanding of the issues that we both share, such as research, skilled workforces and the potential for business development.
"The UK and Germany are probably the most significant markets for offshore wind in Europe, if not globally, and it is a win-win situation on both sides."It will be interesting to see how the Humber is developing, as we have found that for wind energy to thrive it is essential to have a good political and economic support at a federal, but also at a local level."
Companies and organisations on the trade mission include BTC, Bremen Economic Development, Eurogate Container Terminal Bremerhaven, Frauenhoffer IWES and Smulders Deutschland.
Mark O'Reilly, director at THMA, said: "Like WAB and German Wind we are faced with the same kind of challenges and relish the same kind of opportunities.
"We have actively worked for a number of years now to help create closer ties between the German and Humber offshore wind and marine sectors and togenerally raise our profile abroad.
"Last year we had a very successful trade mission to Bremerhaven and Hamburg, and this mission is a reflection of the increased importance with which the Humber is now viewed.
"The result has been some very real deals in Europe for Humber and Team Humber Marine Alliance member companies, more of which I'm sure we will hear about in the coming weeks and months."
THMA patron, Hull West and Hessle MP, Alan Johnson, who is to give a welcoming speech at a dinner in Hull Guildhall on Wednesday, said: "When I first came to Hull 17 years ago any talk of a fully fledged offshore wind industry on the Humber would have been nothing more than a pipe dream,just hot air. That all changed about five years ago when we first heard that Siemens was genuinely considering a manufacturing facility in Hull.
"Now we are in the next phase, Siemens are here and specialist, lucrative offshore wind and marine related trade is increasing across the North Sea, of which this latest trade mission is another example. The marine expertise has always been here. Now the offshore wind expertise is also here, offering very real possibilities of a long and continued offshore wind industry centre of excellence on the Humber."
This inward trade mission will be followed with a delegation from the Humber heading to Germany the following week to WindEnergy Hamburg 2014 from September 23 to 26.
[mappress mapid="14125″]
Press release, September 16, 2014; Image: siemens