LORC Announces Grand Opening of Nacelle Testing Centre
Internationally recognized experts with lifelong experience in the wind industry will be among the speakers at the 10 September conference 'Advanced Testing of Nacelles'. The conference marks the opening of the LORC Nacelle Testing facility, which provides the world's most advanced and realistic tests of offshore wind turbines.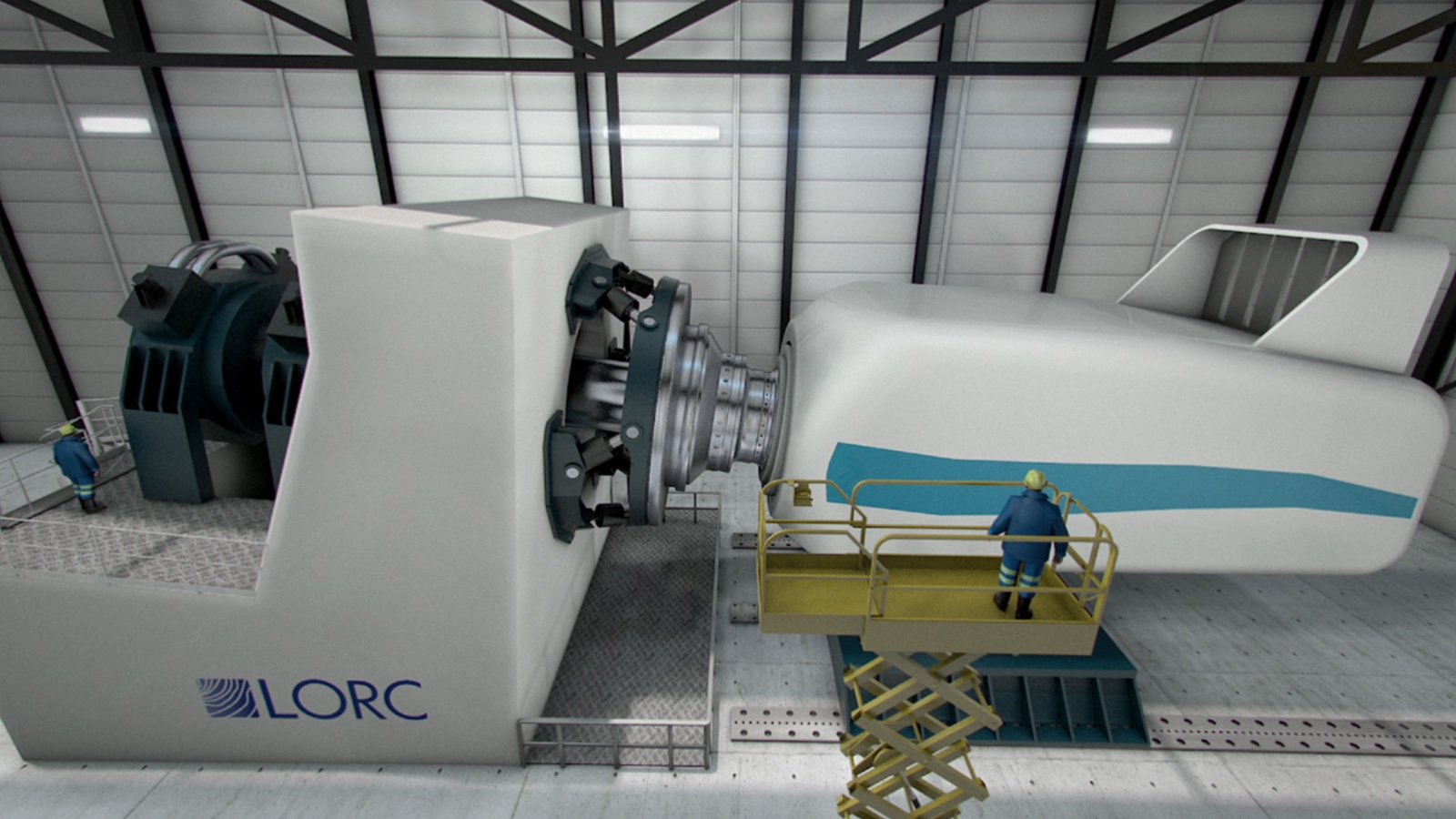 The conference will focus on realistic validation of wind turbine technology, industry's needs for advanced grid simulation and future integration of wind in the energy system.
Larry Edson, the inventor of the quantitative methods of CALT (Calibrated Accelerated Life Testing) and a specialist in reliability demonstration, HALT and HASS, will be sharing his lifelong experience working with accelerated test methods for fast product development. His speech is titled: 'Testing for design margin'.
Siemens Wind Power CTO Henrik Stiesdal will present his ideas on how to achieve the currently greatest challenge of the offshore wind power industry, a 40% reduction of costs. Stiesdal has been involved in the wind industry since its inception and as CTO at Siemens his achievements include the marinisation of turbines and the development of the direct-drive technology.
Andrew Garrad, member of the supervisory board of DNV GL – Energy and co-founder of Garrad Hassan will also speak at the conference and share his view on future WTG-trends. Andrew Garrad who is also the President of EWEA, the European Wind Energy Association, has been involved in wind energy for more than 30 years.
The conference continues the following day with a visit to EnerginetDK that owns, operates and constructs the high-voltage grid of Denmark. Key employees will present the company's strategy towards a power system without conventional power plants.
Grand Opening of LORC Nacelle Testing 
The Grand Opening of the LORC Nacelle Testing facility will take place on 11 September in the afternoon. Ane Mærsk Mc-Kinney Uggla, Chairman of A.P. Møller Fonden and Vice Chairman of A.P. Møller – Mærsk A/S will be the keynote speaker at the official opening of the LORC Nacelle Testing facility on 11 September. The Danish Minister of Business and Growth, Henrik Sass Larsen, will also be speaking at this event and so will Vestas Wind Systems' CTO Anders Vedel outlining the industry's needs for advanced grid simulation and nacelle testing.
The LORC Nacelle Testing facility is a pioneering form of testing of the entire nacelle. The test centre has been developed in close collaboration with both industry and academia, and is among the world's largest with a capacity to test nacelles of up to 10 MW. The design is unique with the capability for testing nacelles including the hub, where the turbine blades are generally fitted. This means that tests can be carried out with the nacelle's pitch system and software intact. LORC Nacelle Testing is the first test centre in the world to allow such realistic indoor testing of nacelles.
GE's Power Conversion business has supplied a turnkey test system solution to equip the advanced facility. Wind turbines contribute to meeting the world's energy demand. Such systems work under extreme conditions and are expected to provide maximum reliability and minimum lifetime costs without compromising performance. GE's Power Conversion business has developed sophisticated solutions enabling efficient and reliable operation of test systems.
GE is one of the world's leading suppliers of energy management and renewable energy technology. With manufacturing and assembly facilities across the globe, the company's current renewable product portfolio includes onshore wind turbines, commercial & industrial solar systems and short-term and long-term energy storage.
"The in-depth expertise and vast experience of GE in Test Systems based on standardized modules and flawless execution has contributed to this ambitious project. GE is extremely pleased and proud to be a partner in building an outstanding test bench that will lead the wind industry into the future of a safer supply of renewable power," says Franz Hubl, Global Business Leader Test Systems, GE Power Conversion.
R&D A/S are world-leading specialists in the development of wind turbine test systems, and have been developing these for a number of years, from their offices in Aarhus, Denmark. R&D employs more than 70 mechanical engineers and R&D's experience spans seven nacelle test systems worldwide. In co-operation with GE Power Conversion, R&D developed the new function test dock at LORC.
"Working with LORC to deliver the world's most realistic function test system has been very exciting. We are proud to see the project about to launch, and look forward to seeing it in use. Our strength in this project has been our ability to provide a complete solution, including foundation, components and systems, based on extensive experience. We believe this will benefit the end user, because it has allowed us to ensure the quality of the project, resulting in highly reliable tests," says Morten Storm Pedersen, CTO of R&D A/S.
"Testing is an extremely critical aspect of ensuring reliability of offshore wind turbines. The V164-8.0 MW will be the most tested turbine ever and the functional testing of the nacelle with the hub attached in a controlled environment here at LORC will allow a deeper understanding of turbine operation prior to installation at sea. As a result the turbine will be able to perform to a higher capacity in a much shorter time," says Torben Hvid Larsen, CTO of MHI Vestas Offshore Wind.
Press release, September 02, 2014; Image: LORC