Photo of the Day: Loading of Baltic 2 Wind Turbine Blades
Offshore WIND's photo of the day: Loading of turbine blades for EnBW Baltic 2 wind farm in Sassnitz harbor.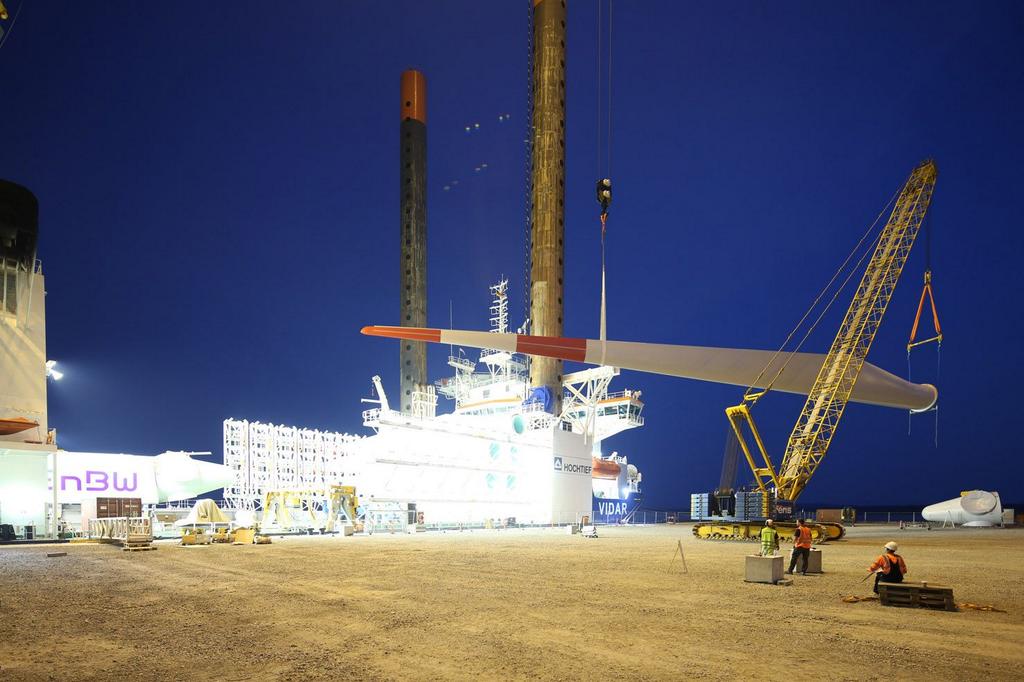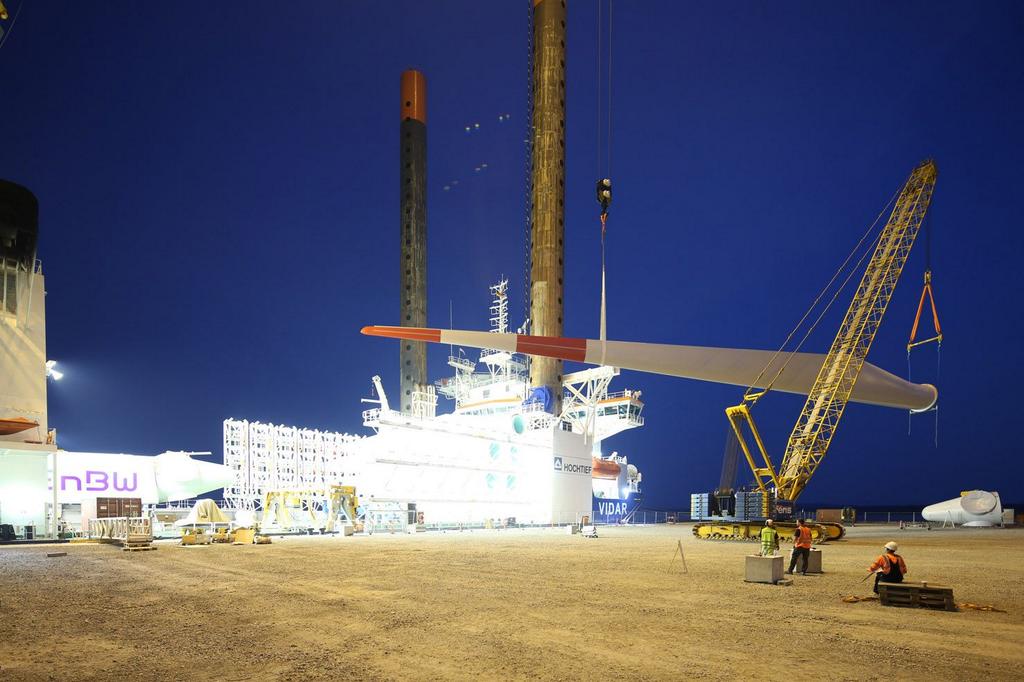 The wind turbine blades are being loaded onto HOCHTIEF's jack-up vessel Vidar.
With large deck space and 1,200-ton crane, the vessel can operate in water depths of up to 50 meters.
Last month the first transition piece was installed at the wind farm site 32 kilometers north of the Baltic Sea island of Rügen.
With a total capacity of 288MW, it will be able to provide electricity for 340,000 homes.
It will feature 80 Siemens' wind turbines with 39 fitted onto monopiles, and the rest on jacket foundations.
Offshore WIND staff, July 30, 2014; Image: enbw