Smit Lamnalco Aid in DolWin Beta Transport
Five vessels of Smit Lamnalco, the global marine service provider, played the key role in the unberthing and float‐over of the world's largest high‐voltage direct current (HVDC) platform, DolWin beta, at Drydocks World ‐ Dubai.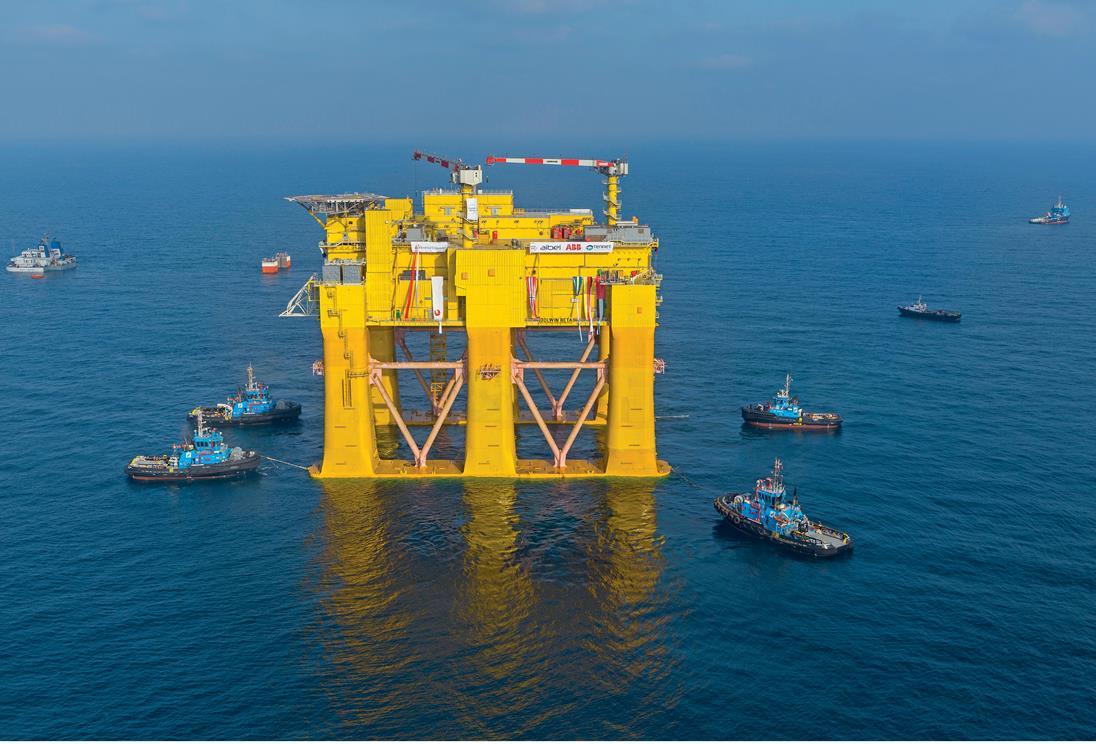 The five state of the art escort tugs, with more than a combined 450 tonnes bollard pull power provided marine support not only during the unberthing process but also in the 24‐mile tow offshore and its float‐over on to the heavy transport vessel, Dockwise owned and operated, Mighty Servant 1.
In this operation the 29,000 tonnes semi‐submersible heavy transport vessel, owned by Boskalis subsidiary Dockwise, was deployed to ship the massive DolWin beta structure to Haugesund in Norway, where the platform will be commissioned prior to deployment in the German North Sea. With a capacity of more than 900 MW, the platform will host power conversion equipment for three offshore wind farms.
"With Boskalis owning 50% of Smit Lamnalco, our group has once again demonstrated and delivered an integrated marine service capability across the widest of clients in the oil and gas industry" said Ian Hugo, the company's Regional Managing Director Middle East & Indian Subcontinent. "Our tugs and crews delivered the vital role in the safe and efficient un‐berthing and transfer of the DolWin beta, whilst the Mighty Servant 1 waited offshore before the float on and transit to Europe."
The 15,000 tonnes DolWin beta, is larger than a football field, is 100 metres long, 70 metres wide and stands over 90 metres. The processing power delivered by DolWin beta will be sufficient to light up a city the size of Frankfurt. The DolWin beta platform was built for TenneT by Dubai Drydocks World and was an EPC subcontract between Aibel AS and Drydocks World. The platform has been developed jointly by Aibel and ABB.
Press Release, July 22, 2014; Image: smitlamnalco