AIS Opens New GBP 2.5 Mln Survival Training Centre
AIS Training's 

brand new £2.5m state-of-the-art offshore survival training centre has opened its doors for business on North Tyneside.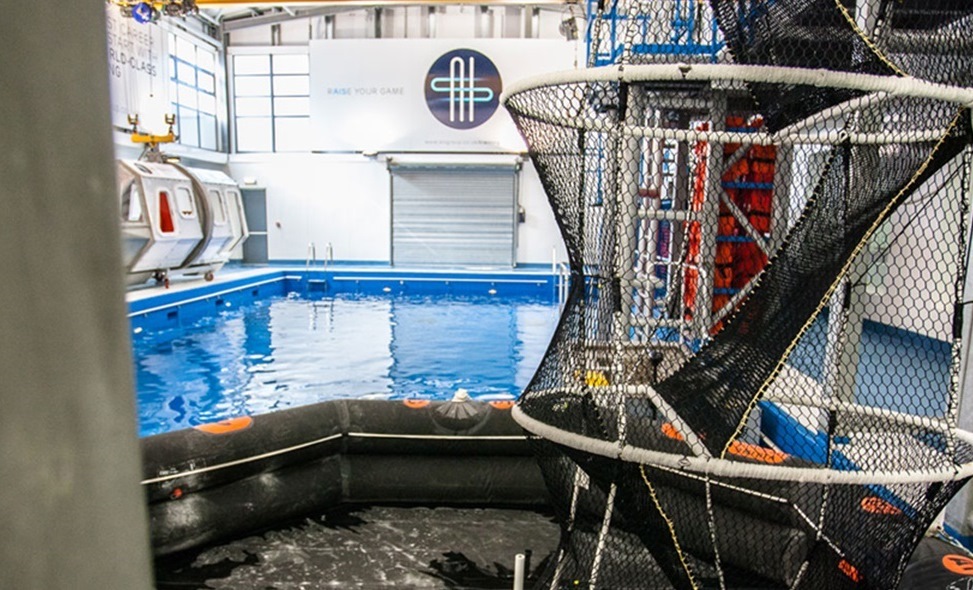 The new 20,000 sq ft centre is located beside its existing 120,000 sq ft training village in North Shields, comprising of 11 bespoke centres.
Approved by industry bodies including OPITO (Offshore Petroleum Industry Training Organisation), the Global Wind Organisation and STCW (Standards of Training, Certification and Watchkeeping for seafarers), the centre will offer mandatory safety training including BOSIET (Basic Offshore Safety Induction and Emergency Training), medical and MIST (Minimum Industry Safety Training). These additional courses mean that AIS now offers one of the world's largest training portfolios of more than 80 industry-approved courses for the offshore sector in one location including rigging, rope access, painting and blasting, fire protection, electrical and mechanical engineering and many more.
Featuring state-of-the-art facilities including a 4.5 metre deep environmental pool, fire training centre, Norwegian escape chute and lifeboat and davit system, the centre has been designed to provide an extremely lifelike setting where workers will learn survival techniques for emergency scenarios such as a helicopter ditching at sea, sea survival, escaping from a smoke filled environment and evacuating via a lifeboat. The centre also includes classrooms, changing facilities, a restaurant and meeting rooms.
25 new jobs have been initially created as a result of the new facility and 25 additional jobs will be created within 18 months bringing the total number of AIS employees to more than 100.
AIS managing director, Paul Stonebanks said: "Nobody likes to think of accidents happening such as a helicopter crash at sea or a fire on an offshore installation but it's vital that offshore workers are prepared for all eventualities and equipped with the skills and training needed to cope with such a situation."
AIS secured a £1.1 million funding package from HSBC's Tyne and Wear Commercial Centre and a £250,000 Let's Grow grant from the Regional Growth Fund to support the development of its offshore survival training centre.
Simon Allen, Senior Project Manager at the BE Group said: "We are delighted to have been able to provide a £250,000 Let's Grow grant from the Regional Growth Fund to help make the Survival Centre a reality. AIS is creating 50 extra jobs linked to the new Survival Centre, which is a welcome boost to the North Tyneside economy."
Press Release, July 16, 2014; Image: aisgroup